Kleros Project Update - July 2022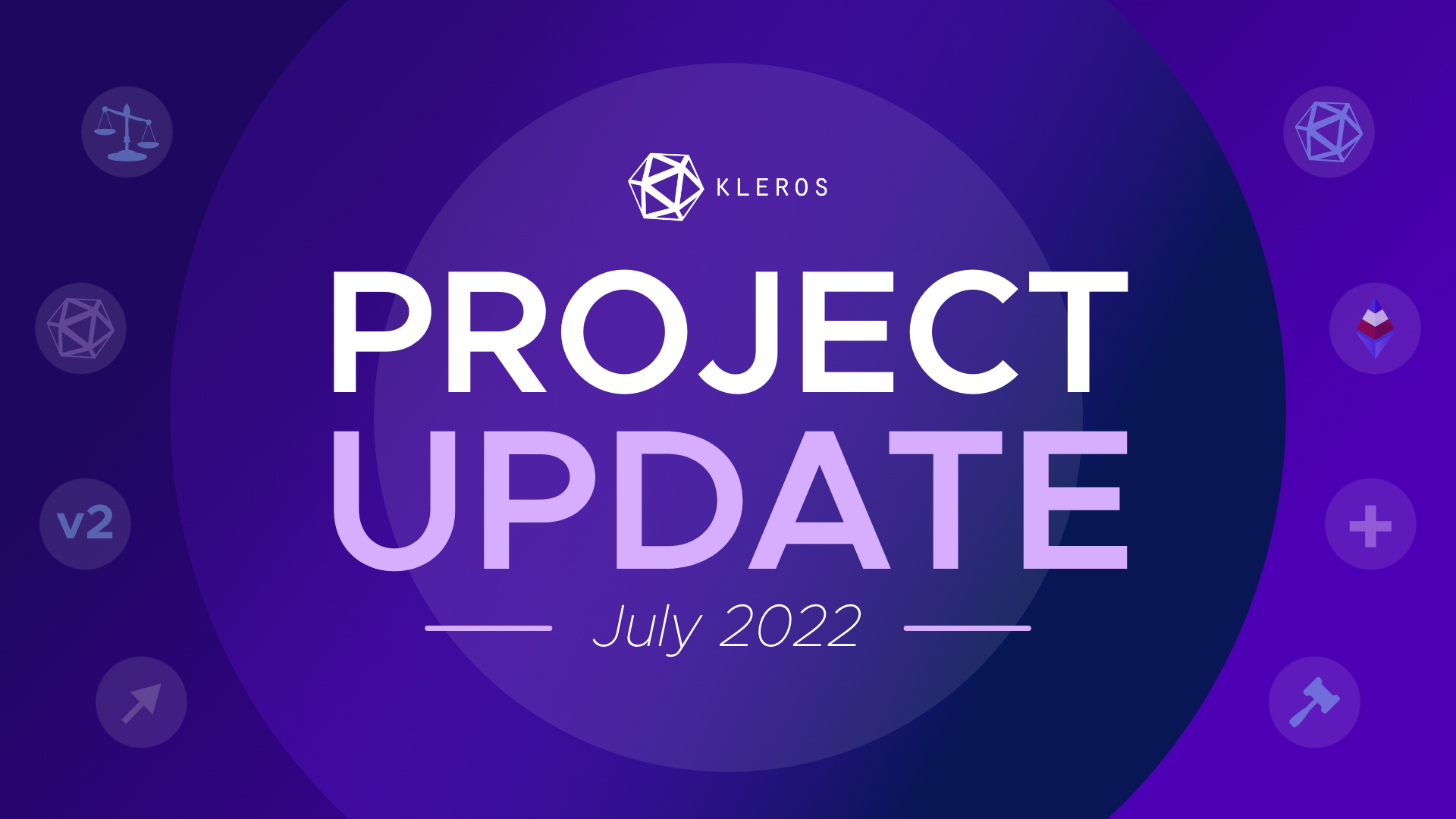 Research, development, integrations, community... Check what Kleros has been up to in the past few months.
Research Activities
Over the past months, our research activities have focused mainly on supporting our development efforts for Kleros 2.0.
We have analyzed how Kleros can interact with scaling solutions that are being developed for Ethereum, notably rollups. In particular, we have developed a scheme for a "fast bridge" that makes use of a submitter-challenger mechanism to allow for Kleros rulings made on a rollup to be executed on L1 or on other chains. We have also studied the dynamics around how various actors could interact with this bridge.
We have also furthered our social choice theory research on voting systems for use in mechanisms with Schelling-point based incentives and non-binary choices. Particularly, we have studied how the classical notion of clone independence translates into this setting.
We have also been studying griefs and griefing factors, a measure of the effectiveness of sabotage introduced by Vitalik Buterin. We have analyzed in what situations systems can or cannot be made resistant to players that are willing to suffer costs to themselves in order to harm others. With this research, we have analyzed to what degree the Kleros protocol can be made resistant to various types of griefing strategies.
We have also conducted extensive research into Schelling-point based blockchain oracles, focusing on the differences between Kleros and UMA which are summarized in this article. This allows prospective partners more effectively understand the tradeoffs within each system and how to make the best choice for their use case.
Besides the academic research conducted by the team, external researchers have also published academic papers mentioning the Kleros protocol. Some of these include:
The Kleros Fellowship of Justice has welcomed its fifth cohort with participants studying a wide number of use cases including blockchain identity and dispute resolution for NFT marketplaces. Applications are now open for the sixth batch which has a number of new tracks including content moderation, policy drafting, DAO bankruptcies and ecosystem development among others.
Our research team has also welcomed lawyer Jamilya Kamalova as a PhD researcher. She will conduct her doctoral studies in law at the Paris 2 Panthéon-Assas University under the supervision of the prestigious legal scholar Dr. Primavera De Filippi from the Centre d'Etudes et de Recherches de Sciences Administratives et Politiques (CERSA). The title of her dissertation is: "Governance and Legal Challenges of Decentralized Dispute Resolution Systems".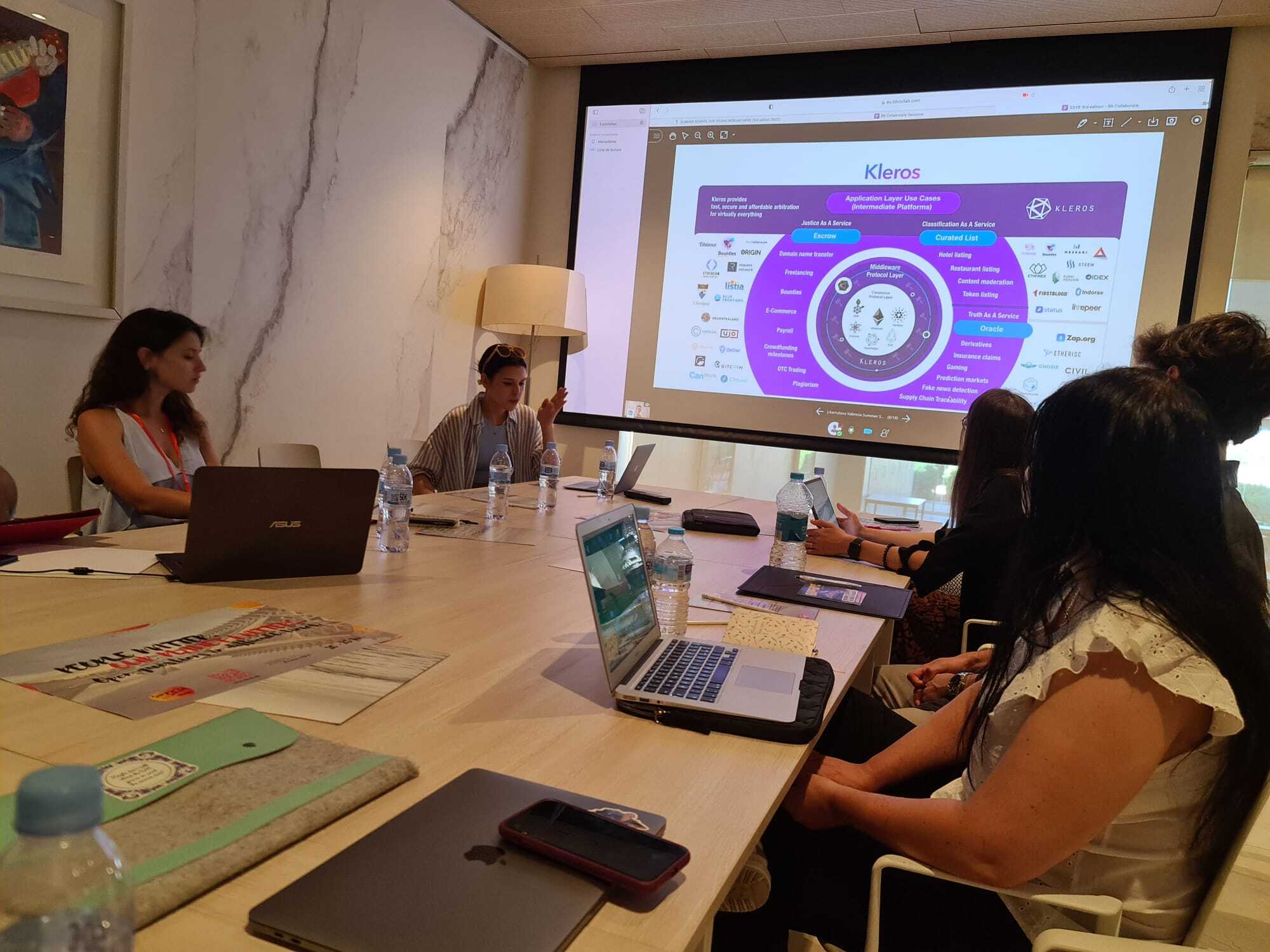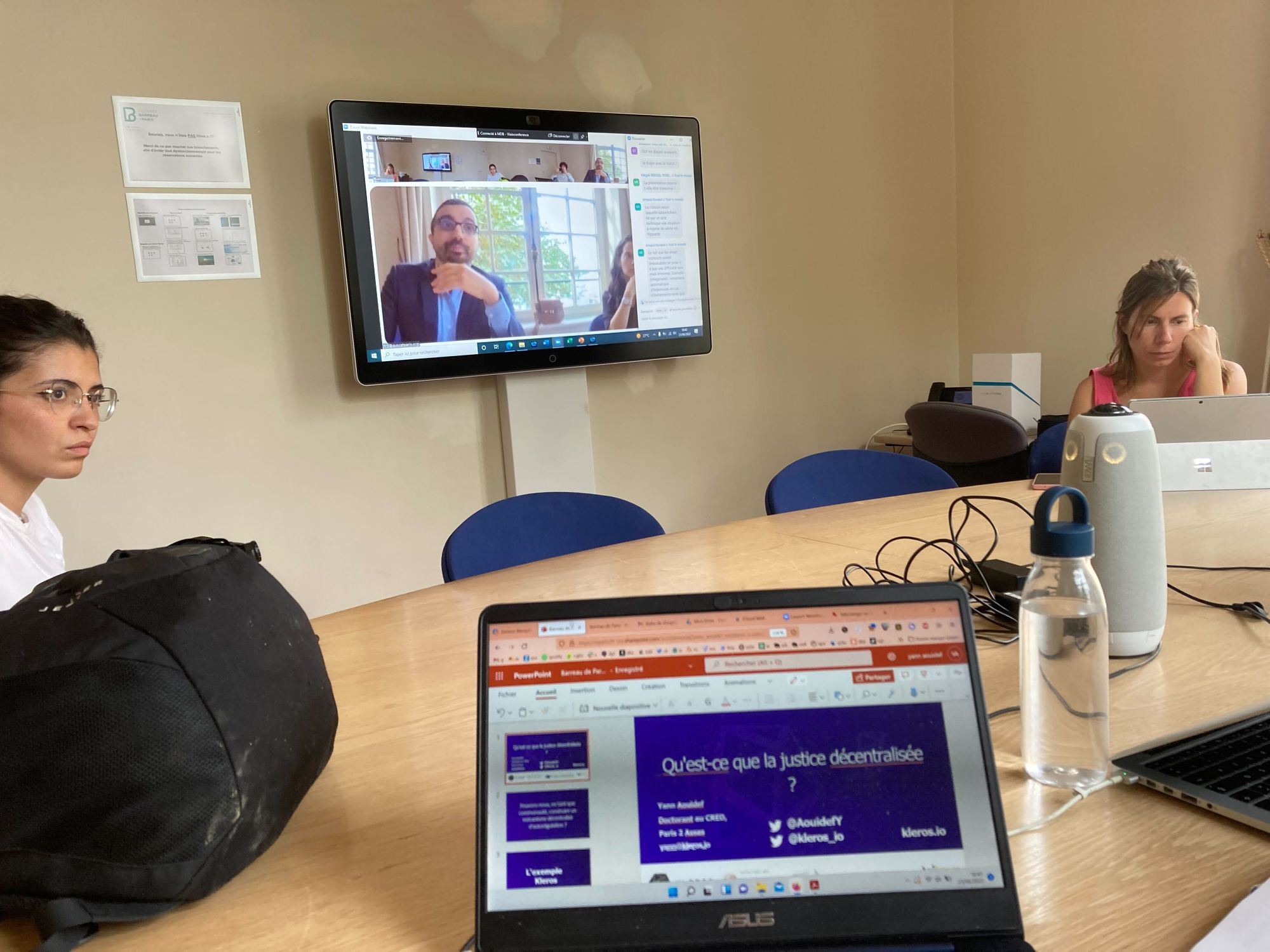 Development Activities
Progress is being made in the development of Kleros 2.0. As was explained in this blog post, the new release will bring innovations in scalability, modularity, economic design and user experience.
Kleros 2.0 will be multi-chain. The core court contract will live on a "home" chain and will be able to pass rulings to arbitrable contracts on other "foreign" chains via a purpose-built "fast bridge". Early estimates suggest the new architecture could result in cost savings of 90%. This will enable a new set of high volume and low value cases for the Kleros protocol such as content moderation.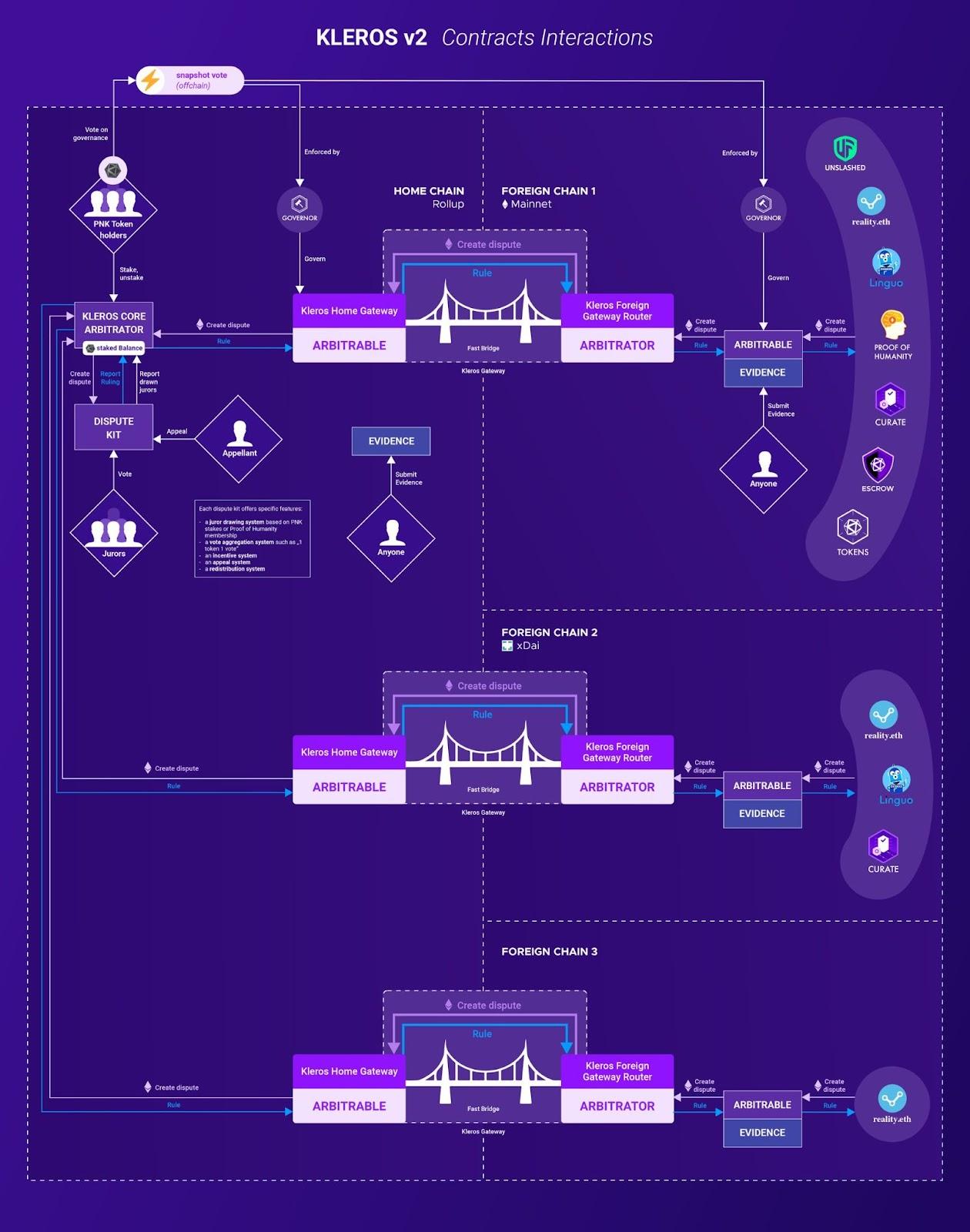 Kleros 2.0 also includes a wider selection of voting systems stemming from our research in social choice theory. This includes functionalities such as a system of 1 user/1 vote based on profiles registered on Proof of Humanity.
Kleros 2.0 will also bring mechanisms to punish jurors who misbehave by accepting bribes, cartelling or revealing their votes too early, as well as the formalization of the forking mechanism. All of this is expected to increase the attack resistance of the protocol.
A pre-alpha demo version of Kleros 2.0 was presented to the community in March 2022.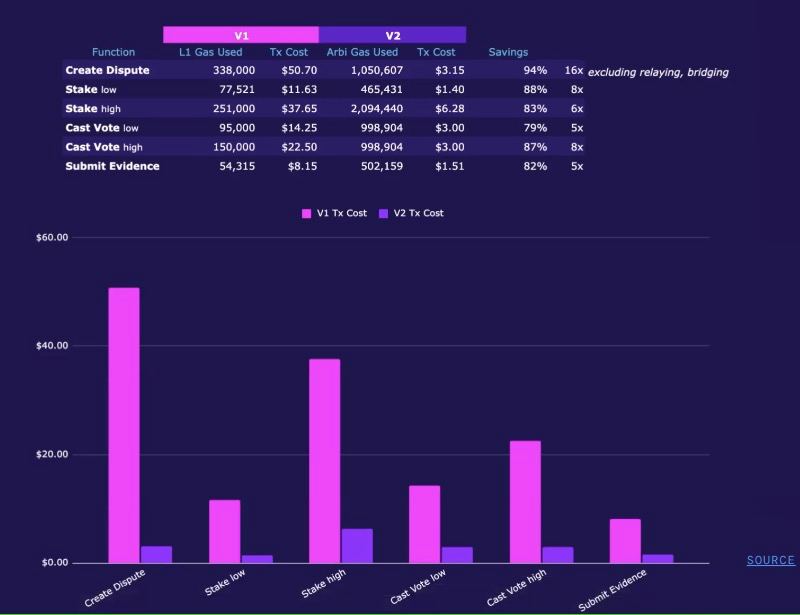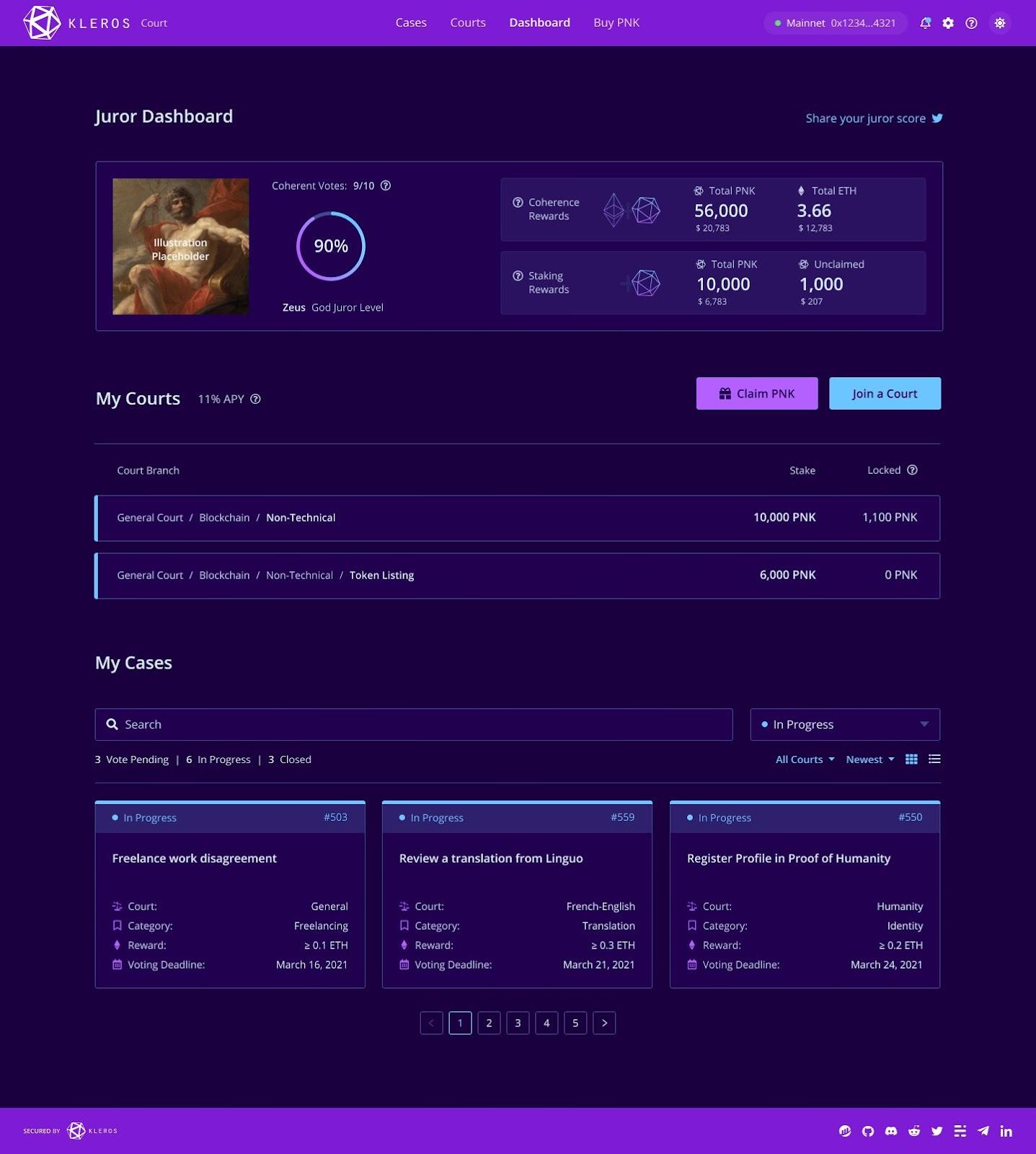 Besides the development efforts for Kleros 2.0, the team has also conducted a number of activities for the maintenance and improvement of its product portfolio.
The Proof of Humanity Dapp went through a series of interface improvements and a deployment in the Gnosis Chain in order to reduce costs and facilitate the onboarding of new users.
Proof of Humanity 2.0 is coming soon with new features: multiple chain capability and soulbound compatibility. Each profile will have a unique identifier per human. Users will be able to recover their profiles by removing the relation of the old address to their ID and register with a new address for the same ID.
The team is also developing Stake Curate, a new iteration of Kleros' curation Dapp which is more efficient, features the ability to edit items and allows for stakes to be held for indefinite amounts of time. This provides an intrinsic incentive to continuously remove items which can result in better updated lists as well as enable a new set of curation use cases.
Business Development
In the past year, we have observed a significant change in the behavior of the integrations pipeline: from a mostly outbound process, where the initiative starts from the Kleros team, to an inbound process, where the opportunity starts with a project requesting an integration.
This is likely the result of a successful message in establishing the Kleros protocol as leader in decentralized justice as well as of an increased activity in the development of Web3 applications.
Because of the high level of gas fees in the Ethereum network, over the past year, integration efforts have focused on high value and low volume cases. This includes dispute resolution in the context of oracles for prediction markets (e.g. Polkamarkets), decentralized insurance (e.g. Unslashed) and "Supreme Court as a service" for DAOs (e.g. OpenDefi).
Around 100 individual claims related to the UST depeg were submitted to Unslashed, and 18 of them were escalated to Kleros for arbitration. Over 5400+ ETH in payouts were secured by the Kleros-Unslashed integration which became an important cornerstone of user protection in the aftermath of the UST depeg.
Another important development was the launch of a list curation approach for tagging smart contracts in Ethereum which is currently being used by Etherscan.

Proof of Humanity has seen a wide interest for adoption and integration (and also quite a bit of community drama!). A dense ecosystem is being built on top of Proof of Humanity, including integrations by Gitcoin, Lens, Ripio and Proof of Integrity.
A new documentation hub was developed in order to enable projects to move forward autonomously through the first steps of the integration process. Specific integration guides and policy templates have been created for dispute resolution and data curation.
The team is currently exploring a number of new use cases for Kleros, notably in the context of dispute resolution for NFTs and content moderation.
During the EthCC in Paris, we announced the release of Kleros Moderate, a new product that Web3 communities can use for content moderation in their Telegram and Discord channels. Content disputes are resolved by Kleros.
In April, we launched the second cohort of the Kleros Incubator, a company building program with the goal of fostering the development of the Kleros ecosystem. The program provides support to teams building on top of the Kleros protocol.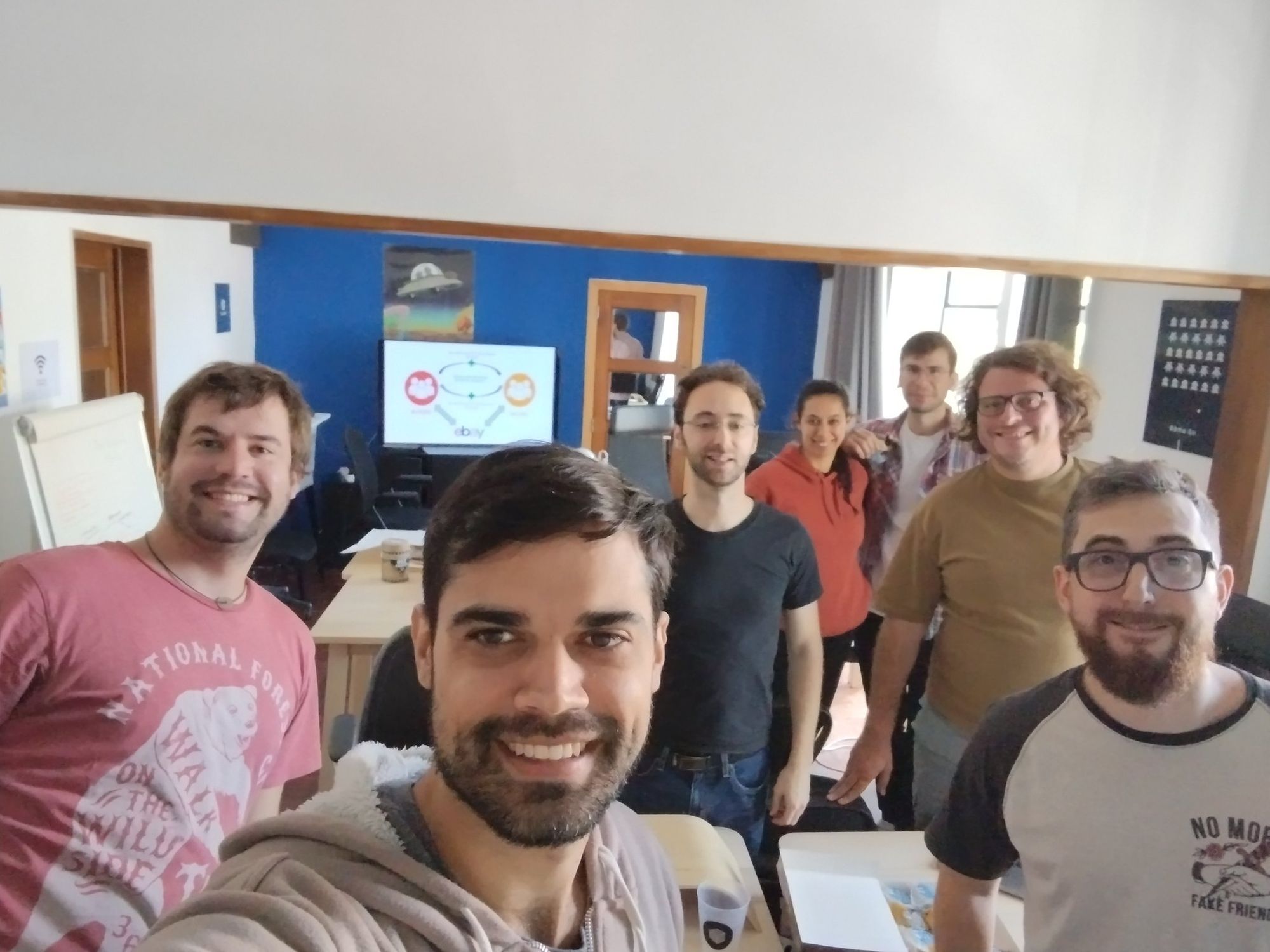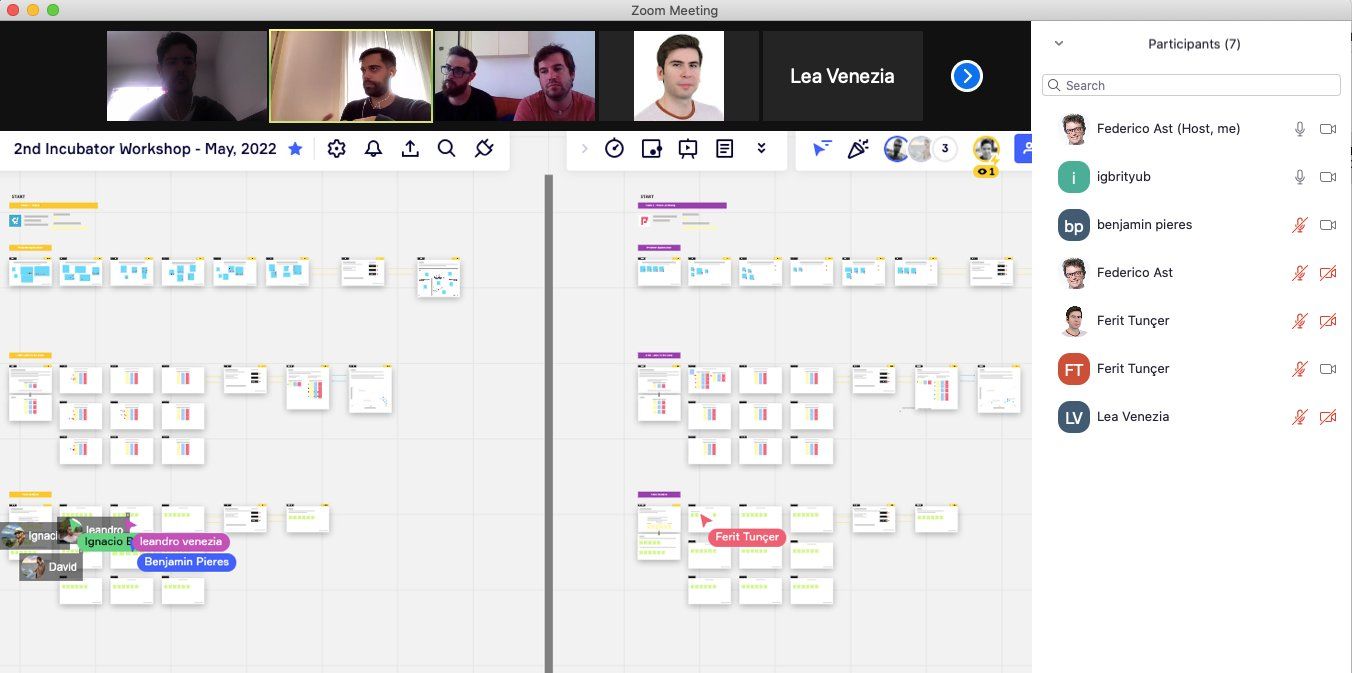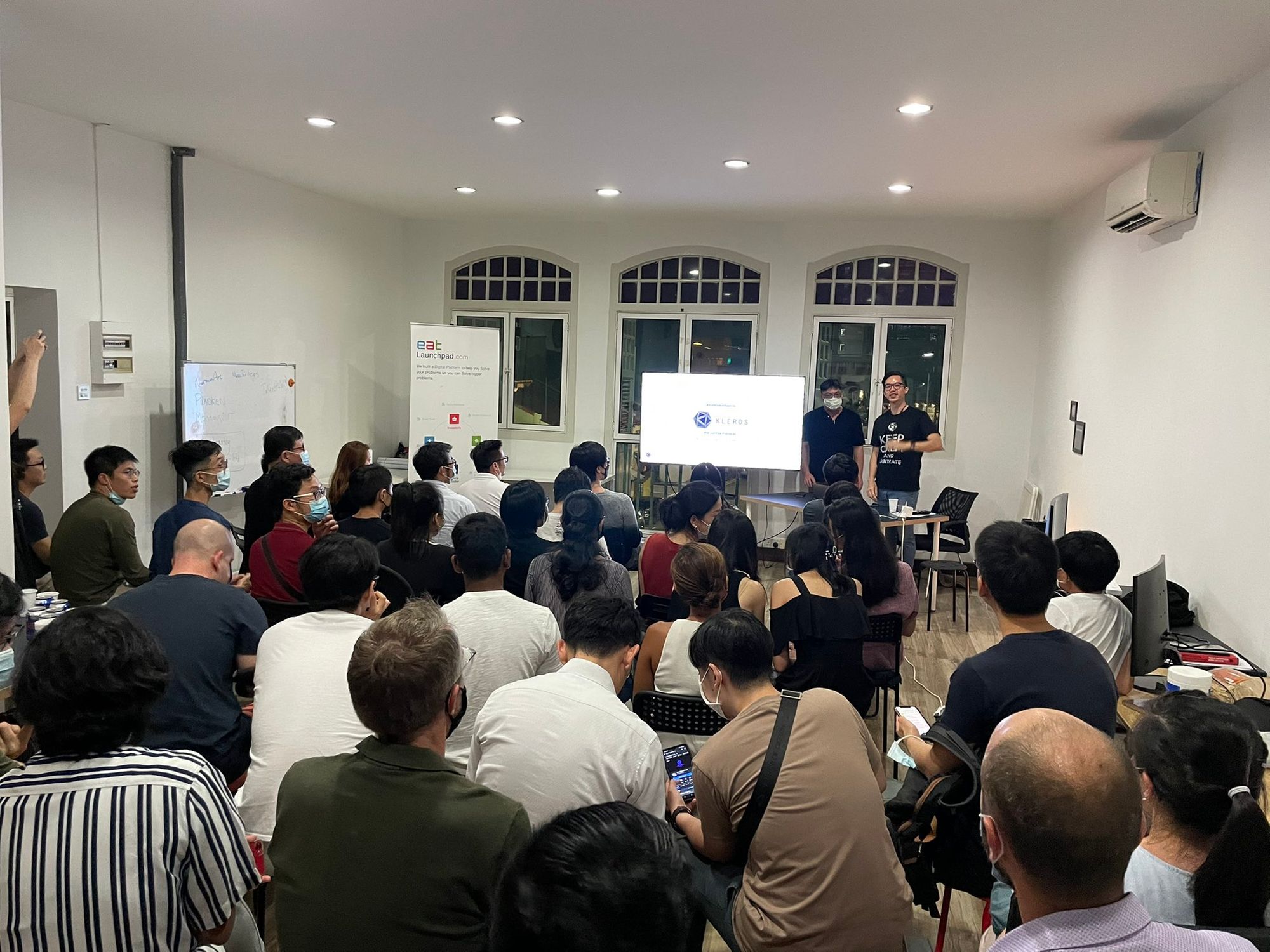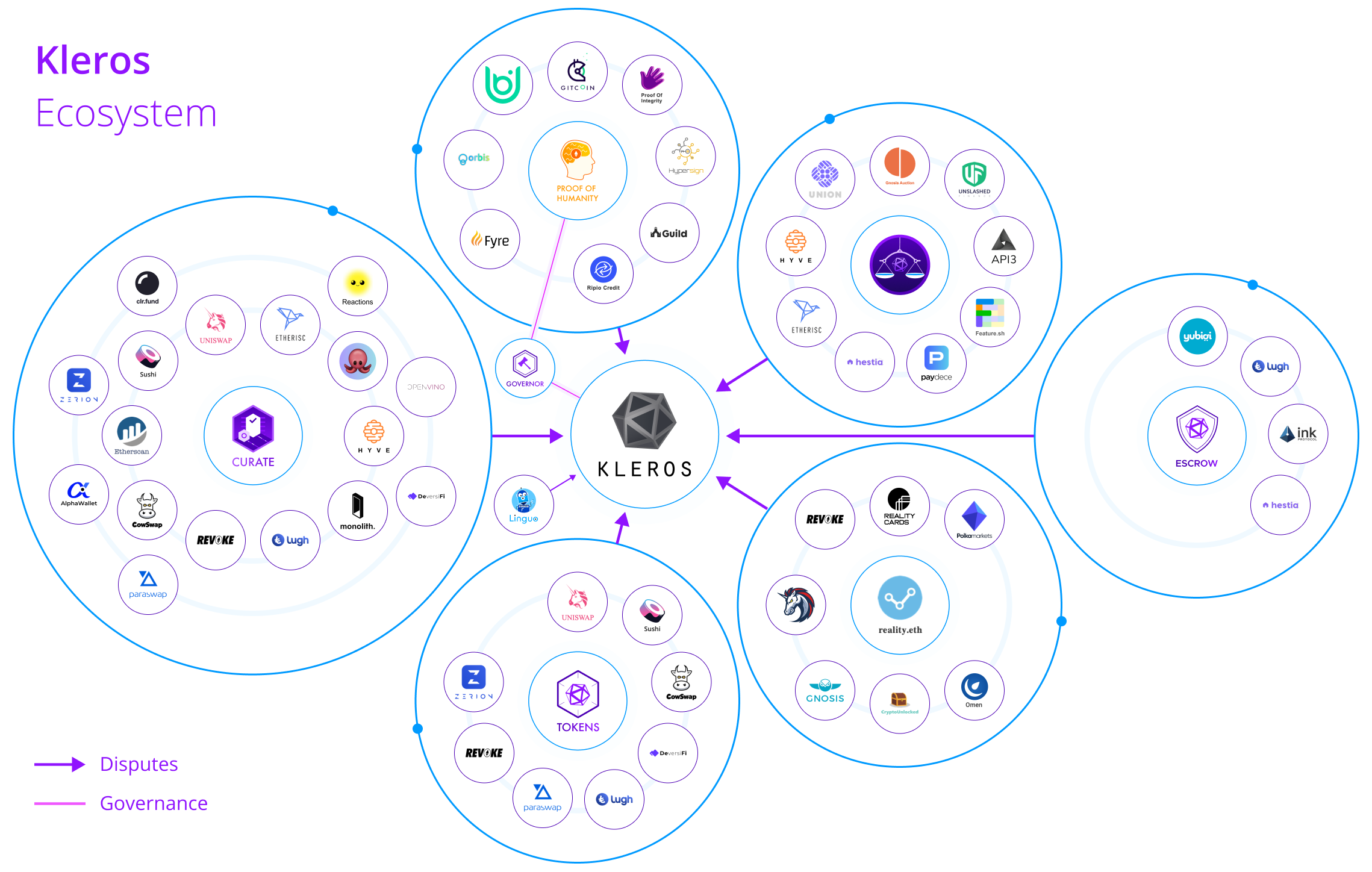 Marketing and Communications
The team has conducted a number of marketing and communications activities with the goal of strengthening Kleros brand, raising awareness on decentralized justice and increasing interest for integrations.
We have started doing Twitter Spaces sessions with partners and prospects to raise awareness of different use cases and for expanding our marketing reach. The first one was with Feature.sh and OpenQ on the future of decentralized development, and the second one was with Supraoracles on the role of dispute resolution in blockchain oracles.
Team and community members have participated in conferences and meetups such as EthCC, Devconnect, ETHDenver, ETHPrague, ETHRio, ETHDubai, Paris Arbitration Week, CryptoPlaza, ArbTech and MetaLaw among others.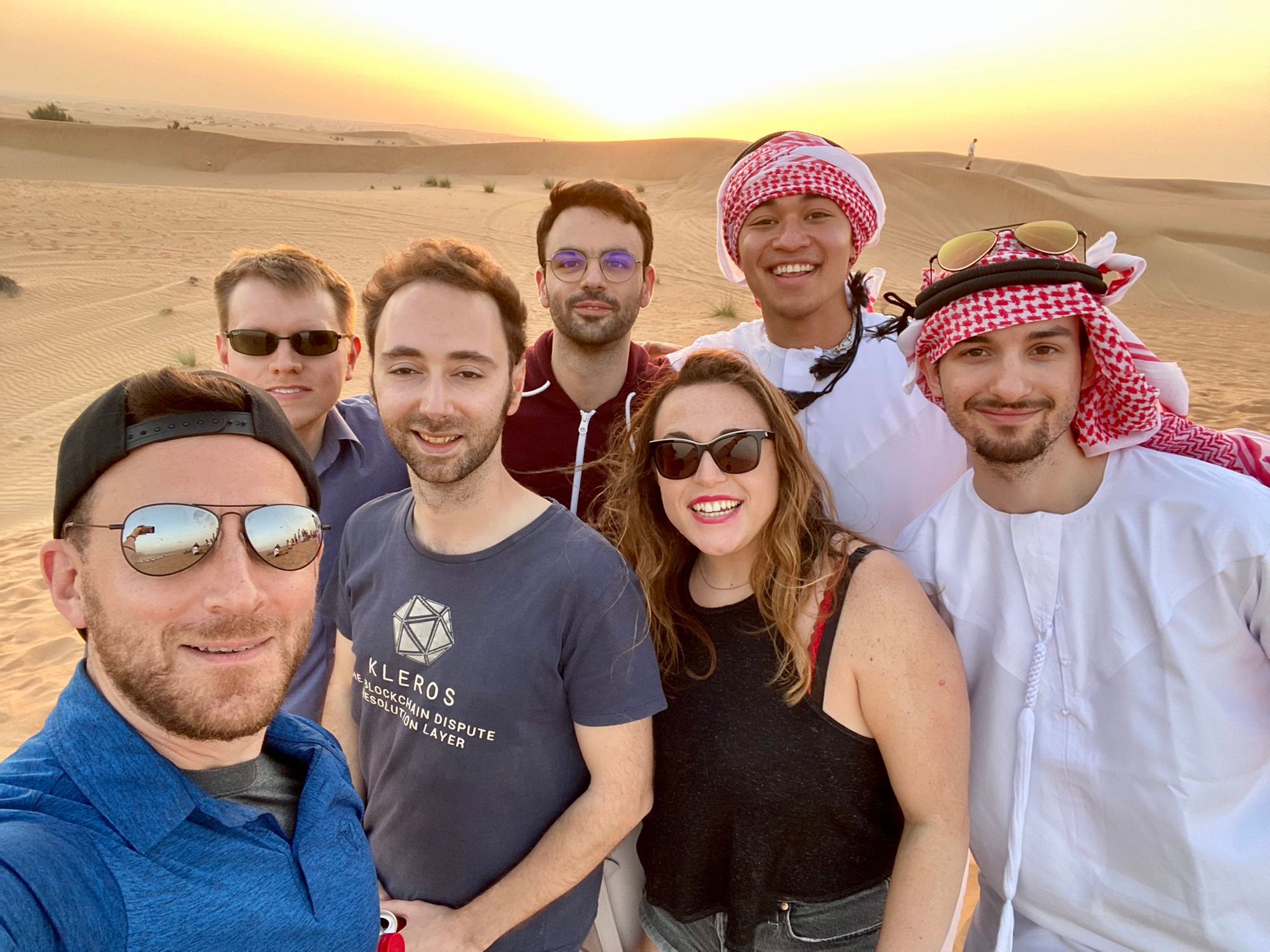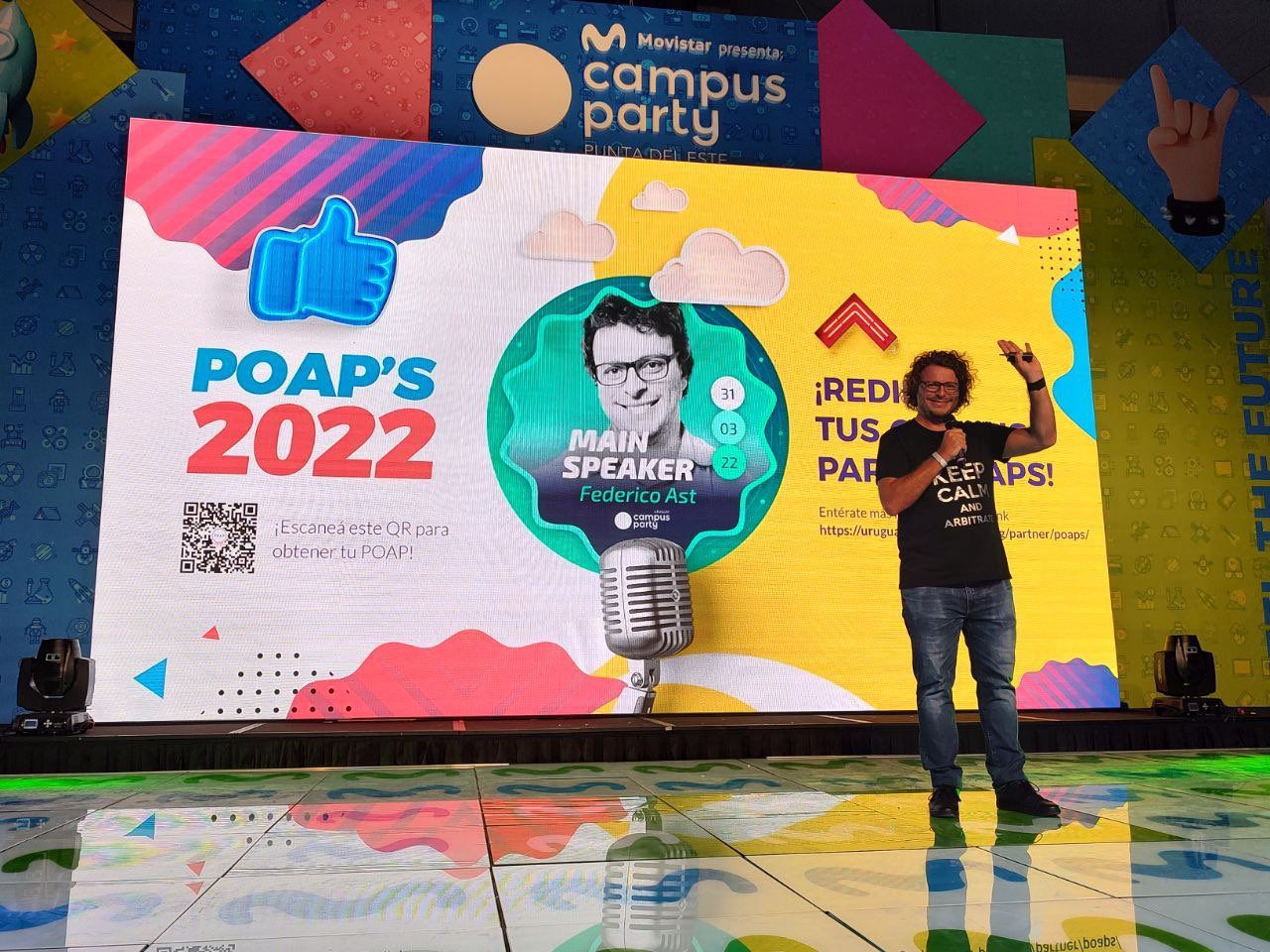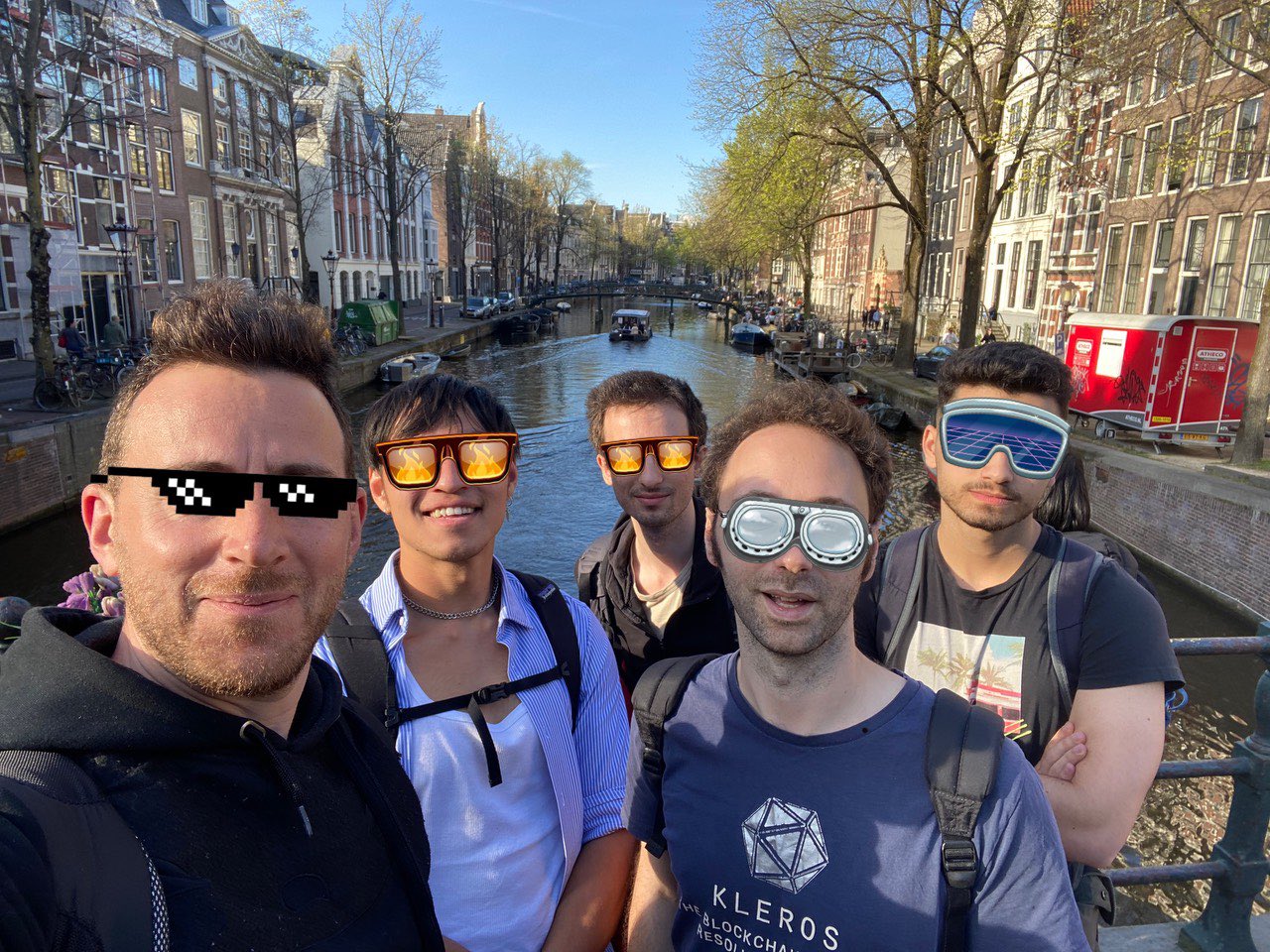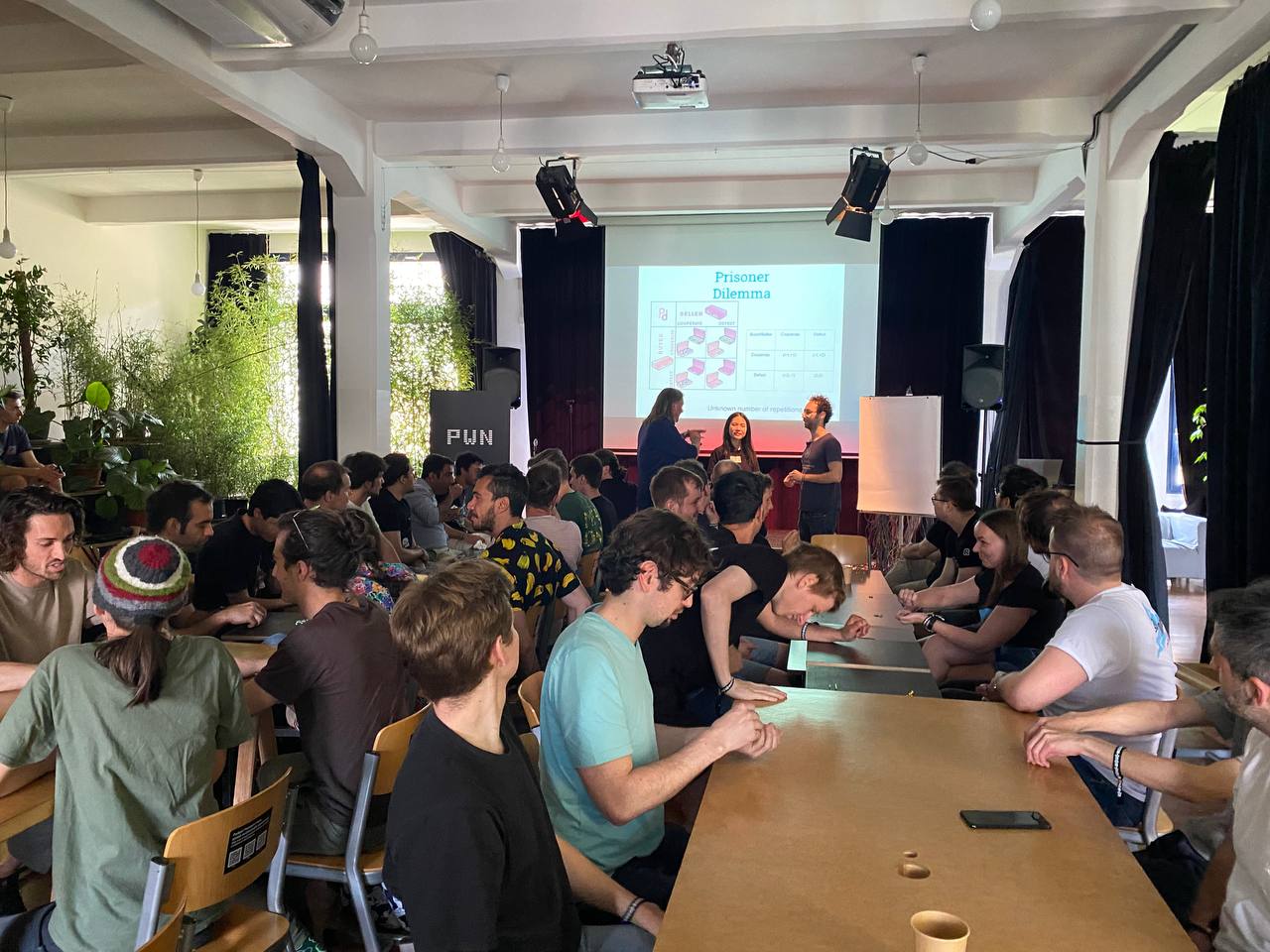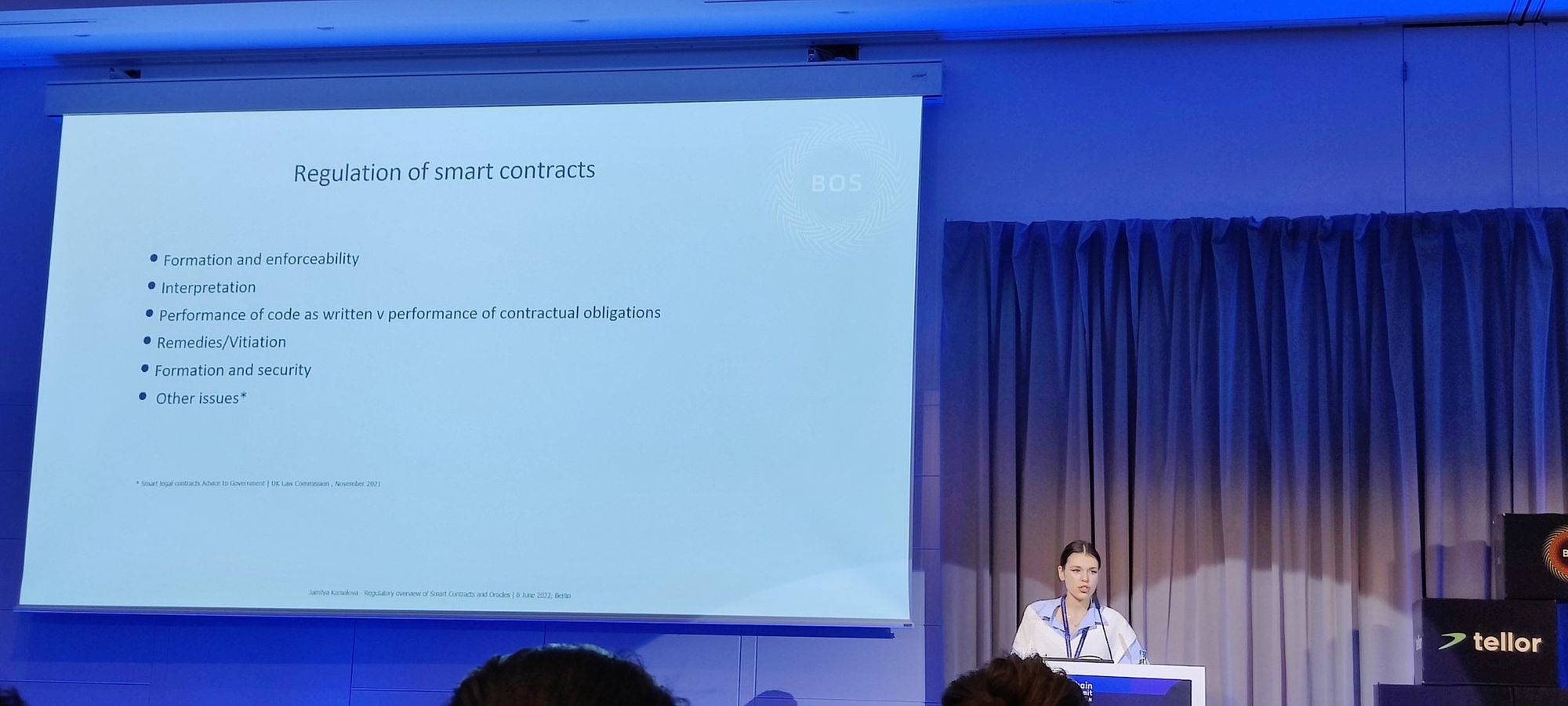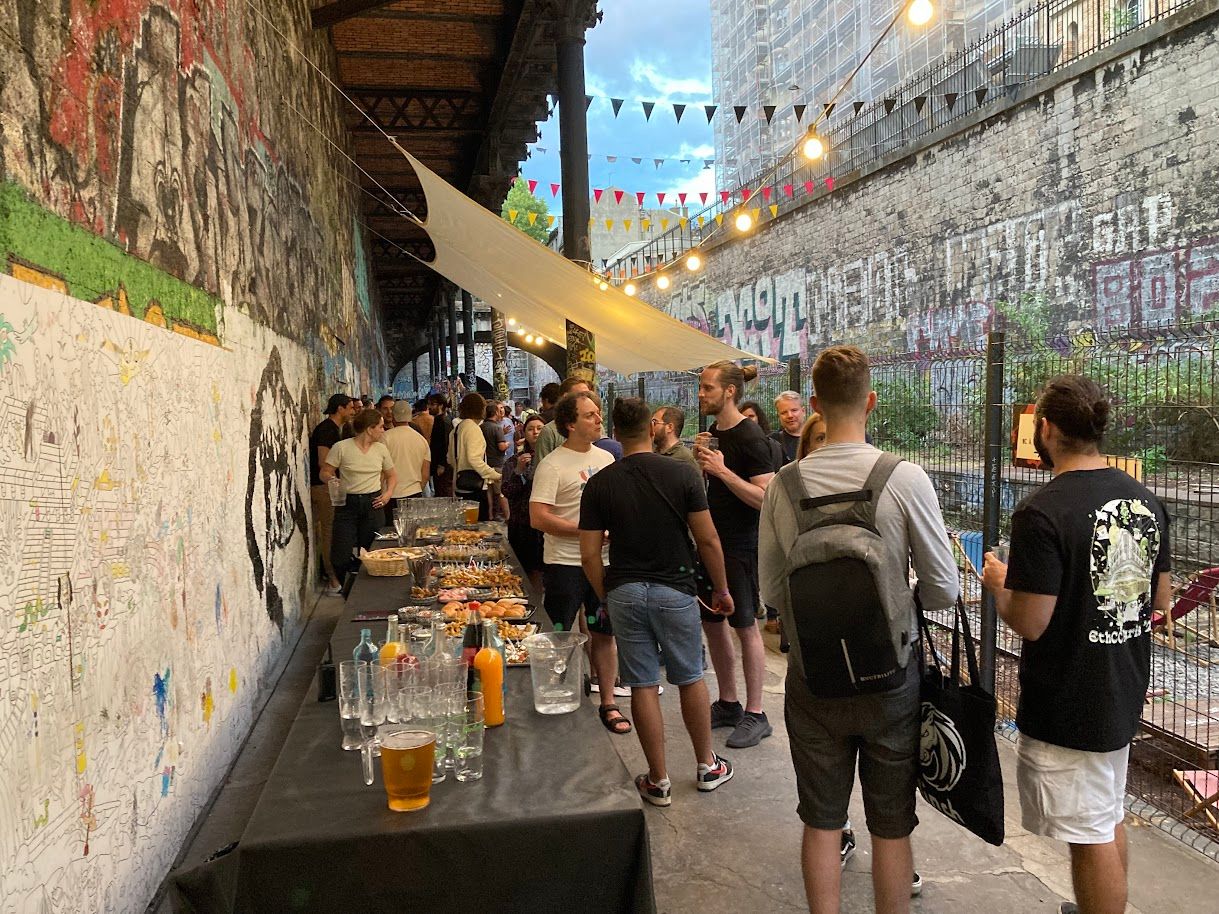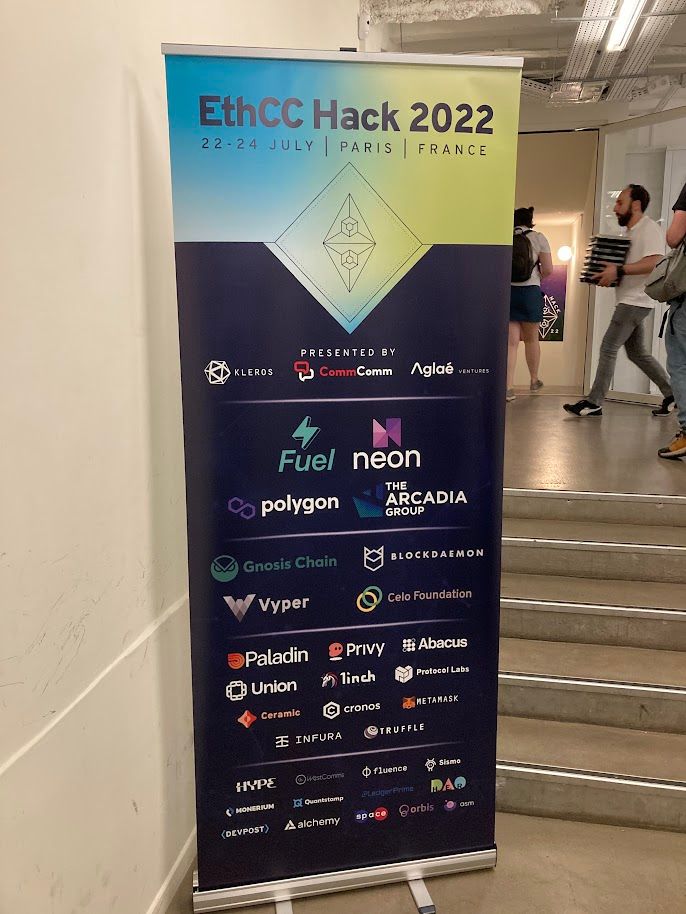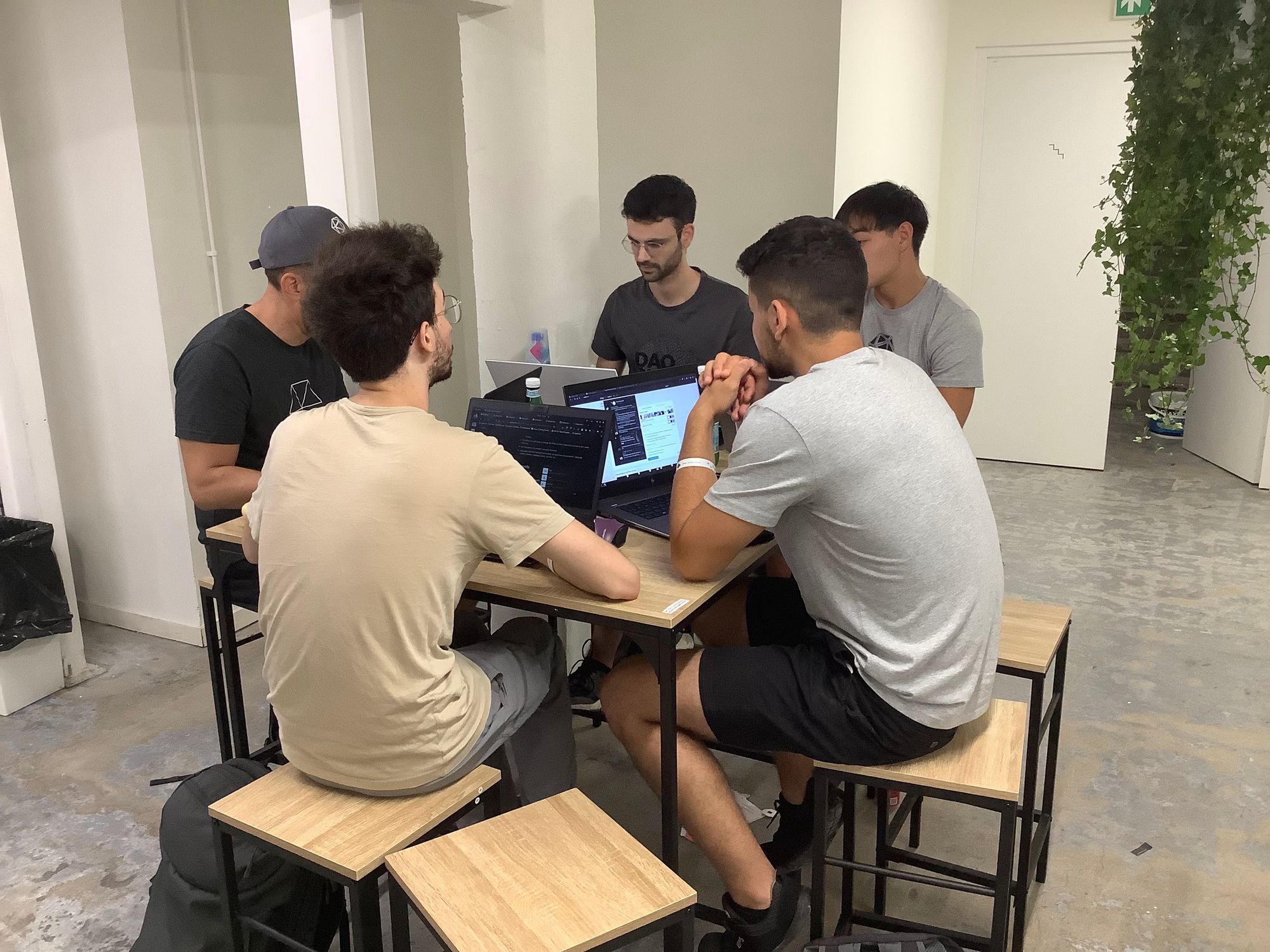 Kleros was mentioned in high impact general and specialized media outlets such as Time Magazine, Bloomberg, Wolters Kluwer, Decrypt and Arbitech TV.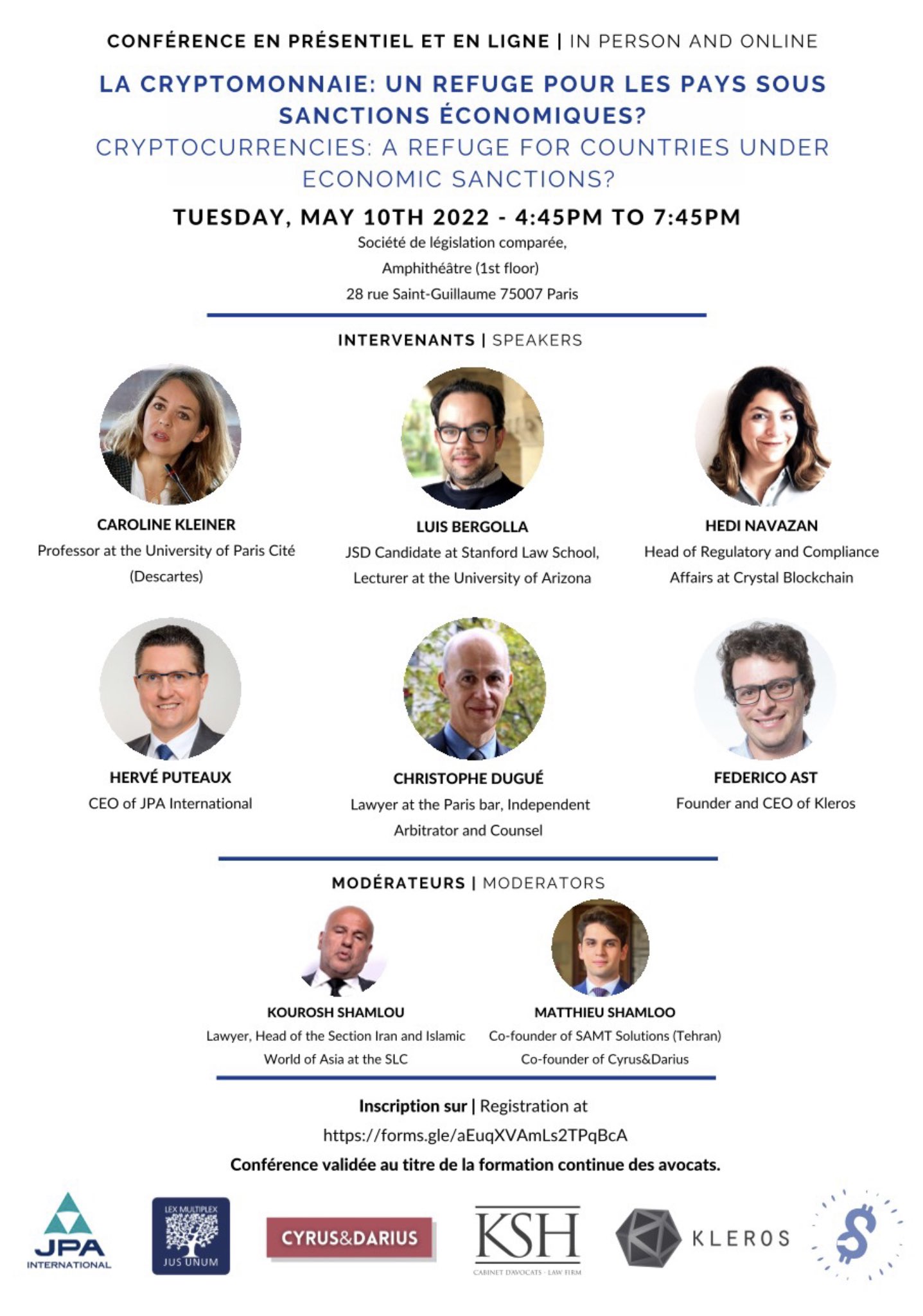 Kleros keeps establishing itself as leader in decentralized justice and, more broadly, in blockchain arbitration. We were invited to present the decentralized justice approach at the United Nations Commission on International Trade Law (UNCITRAL), the Technology Patent Network and the World Intellectual Property Organization (WIPO). With these interventions, the team is contributing into shaping the regulatory framework for the future of dispute resolution.

Conclusion
In the past few months, the team kept working hard on the development of the Kleros ecosystem:
We conducted research for increasing the efficiency and security of the Kleros protocol and broadening its potential use cases.
We moved forward with the development of Kleros 2.0, vastly more flexible and efficient than the current version.
We worked on new products such as Kleros Moderate and Stake Curate.
We kept improving existing products such as Proof of Humanity.
We supported new projects connected to Kleros through our incubator.
We strengthened the positioning of the Kleros protocol as leader in decentralized justice.
We continued with our efforts for scaling adoption by other Web3 protocols.