The End of The Beginning - Kleros Second Sale Closed
The second Kleros token sale has ended and we would like to express our thanks to all those who contributed.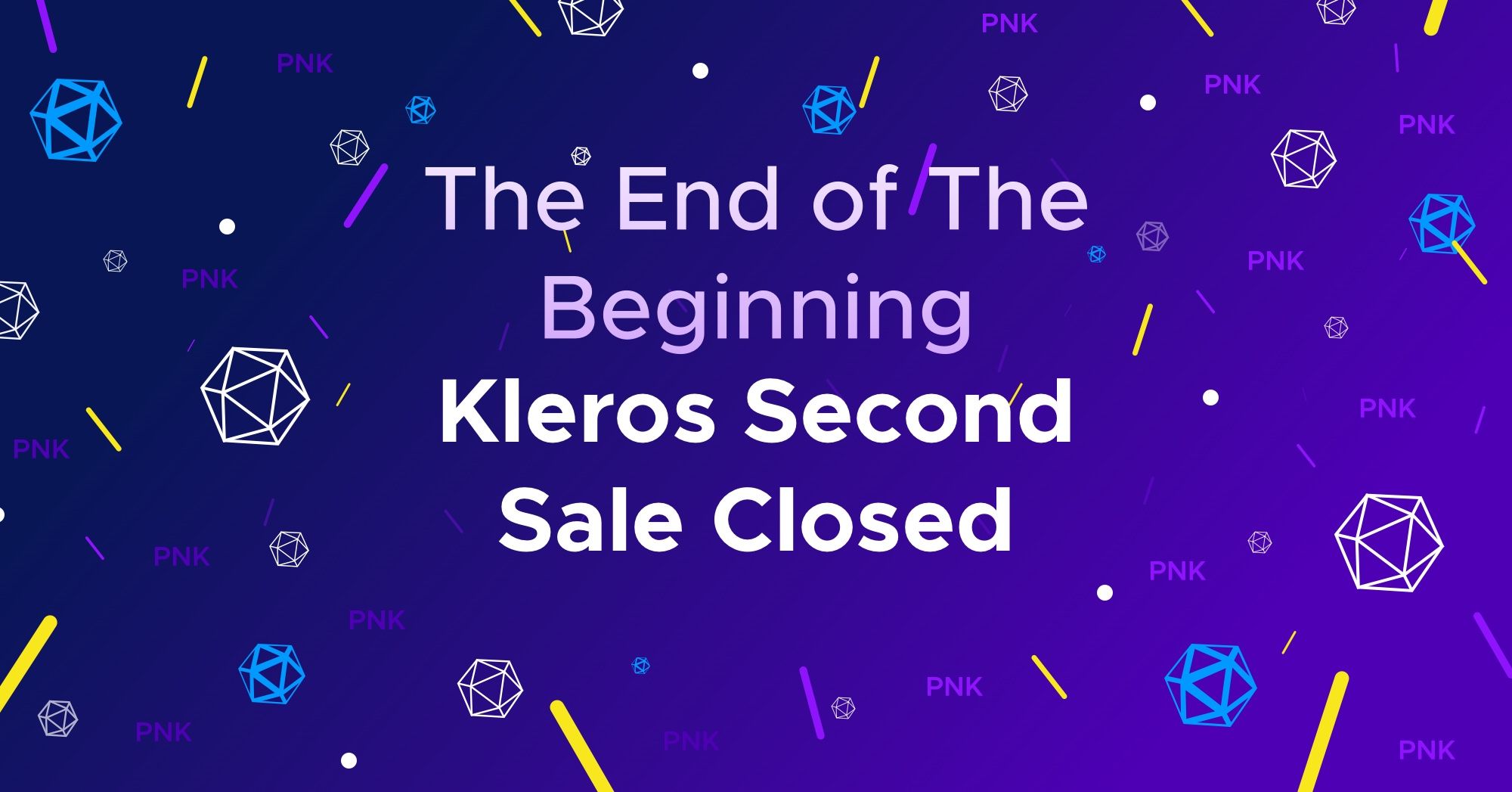 "Now this is not the end. It is not even the beginning of the end. But it is, perhaps, the end of the beginning."
- Winston Churchill
Dear friends:
When Kleros began its journey into decentralized dispute resolution in 2017, we did it from humble roots and great aspirations for the future.
We worked hard, assembling a team, building Dapps and spreading our vision of decentralized justice.
On January 11, we launched the second round of our token sale aiming at raising the resources to move forward with an ambitious roadmap envisaging advances in research, product development and the adoption of the Kleros protocol within the blockchain ecosystem and beyond.
We were overwhelmed by the support from the community, as shown in these key facts:
The sale started at 16:00 UTC, January 11, 2020, and was planned to run until February 11.
It came to an end on January 30 at 11:22 UTC, when the last available PNK was sold.
150,000,000 PNK were sold to 263 contributors and generated 7,790 ETH for Coopérative Kleros.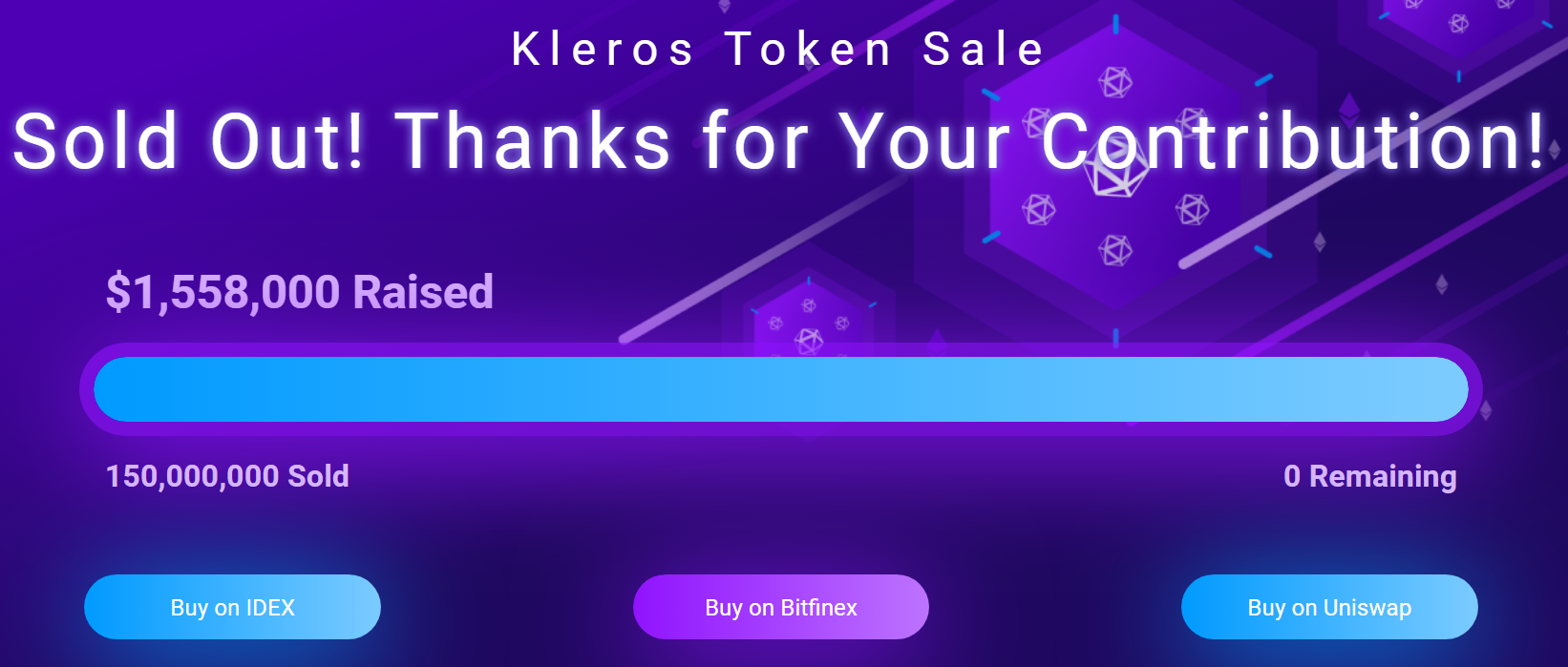 This revenue, paired with the research and development prize awarded to Kleros by the French BPI bank provides the Cooperative with proper resources to move forward on its future roadmap.
On behalf of the entire Kleros team, I would like to thank all of you for your continued support.
Together, we will help the flames of the justice revolution spread and bring access to justice to the world!

Where Can I Find Out More?
Join the community chat on Telegram.
Visit our website.
Follow us on Twitter.
Join our Slack for developer conversations.
Contribute on Github.
Download our Book