Kleros Roadmap: Building the Future of Decentralized Justice
We are reaching an important milestone in the life of Kleros. Over the last two years, we have walked a number of steps towards our vision of building the dispute resolution infrastructure for the decentralized ecosystem.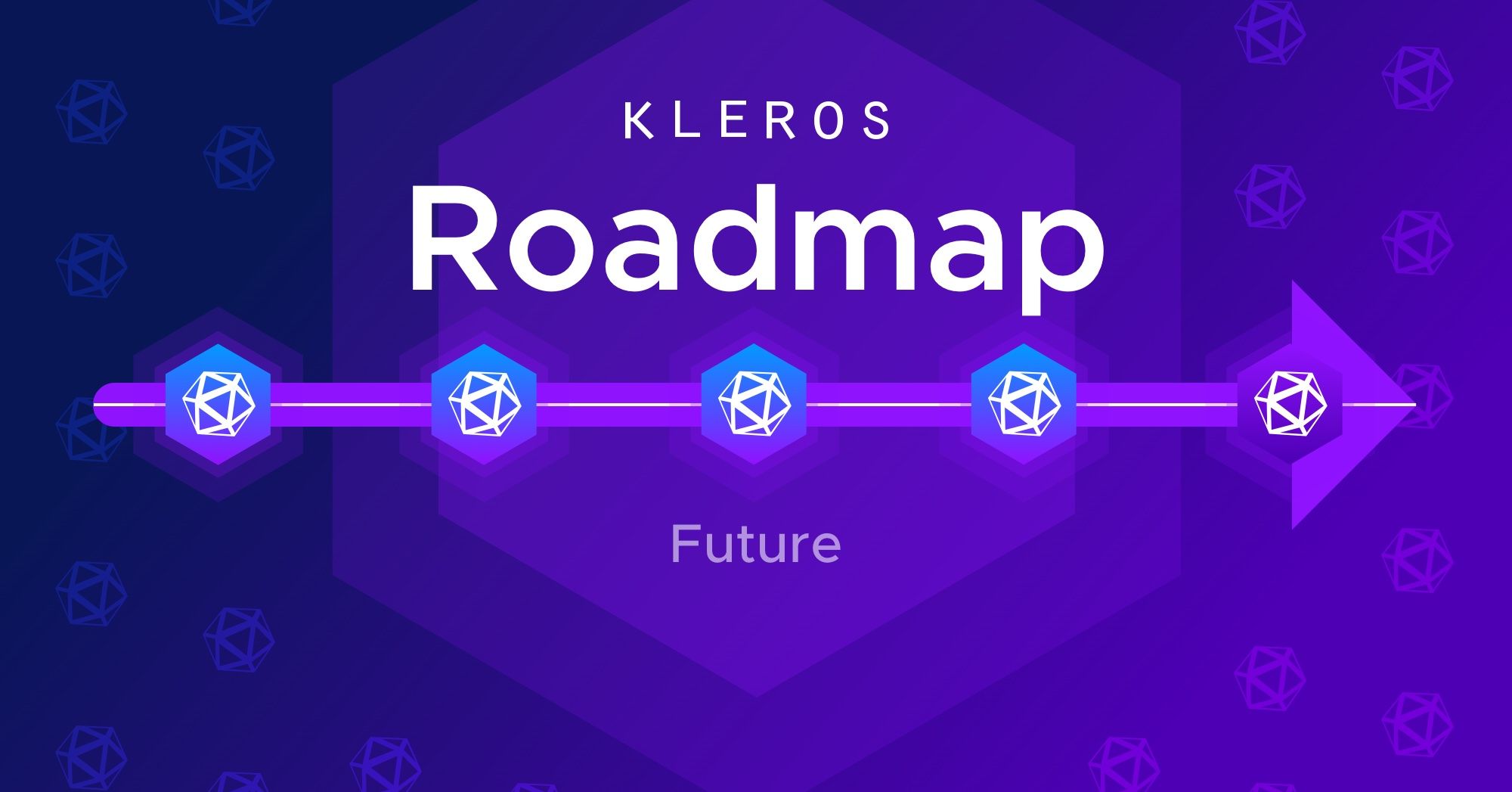 By Clément Lesaege and Federico Ast
We are reaching an important milestone in the life of Kleros.
Over the last two years, we have walked a number of steps towards our vision of building the dispute resolution infrastructure for the decentralized ecosystem.
(To find out more read the latest community update post.)
Delivering on our initial roadmap with four Dapps in production (Court, Escrow, Token Curated Registry and Oracle in collaboration with Realitio) Kleros is evolving.
Our next challenges are fostering adoption of the platform, integrating new partners, growing the ecosystem and building the technical capabilities for the future of justice.
In order to understand the roadmap, it is important to clarify that Kleros' approach to dispute resolution is divided in two sides: the arbitrable side (users who are parties to disputes) and the arbitrator side (the court where disputes are resolved by jurors).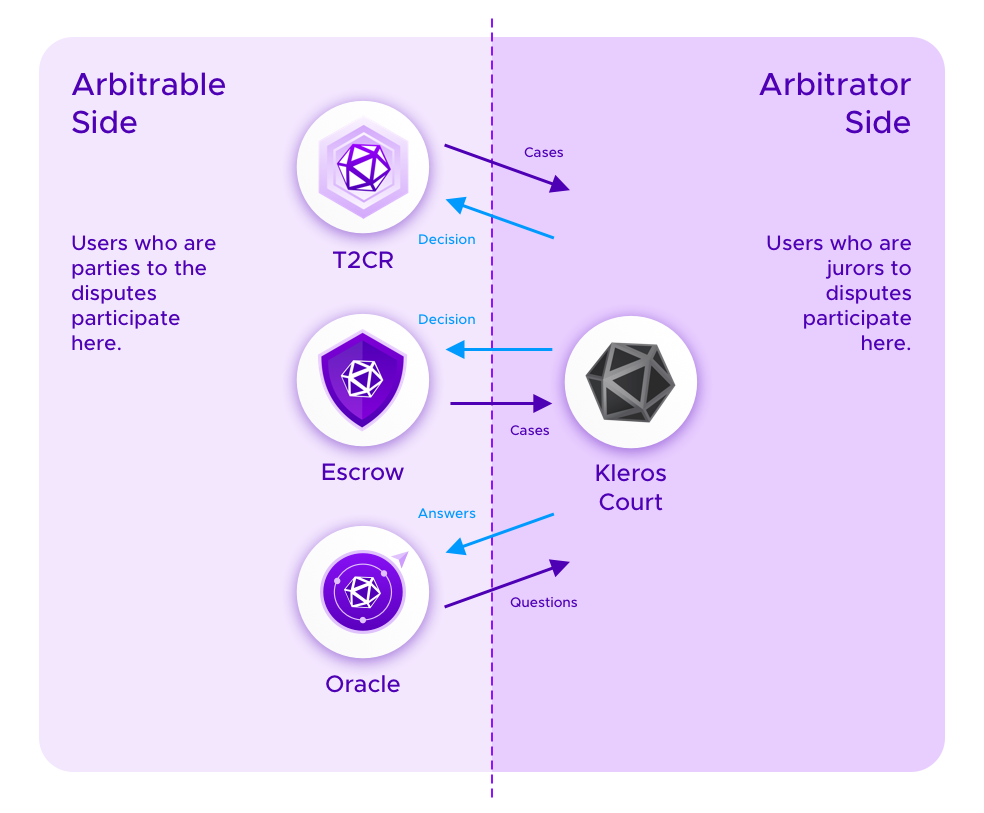 Based on this architecture, our development roadmap includes improvements into Kleros Court Core Protocol as well as in our Dapps addressing curation, escrow and oracle use cases.
Kleros Court Core Protocol
Kleros Court was initially released on the Ethereum mainnet in July 2018, when we launched the Doges on Trial experiment. Our court already underwent a major update in the Athena release, featuring a number of usability improvements.
Future work on Kleros core protocol has the goal of decentralizing governance, introducing new decision making schemes for jurors, enabling scalability and easing integration with third parties.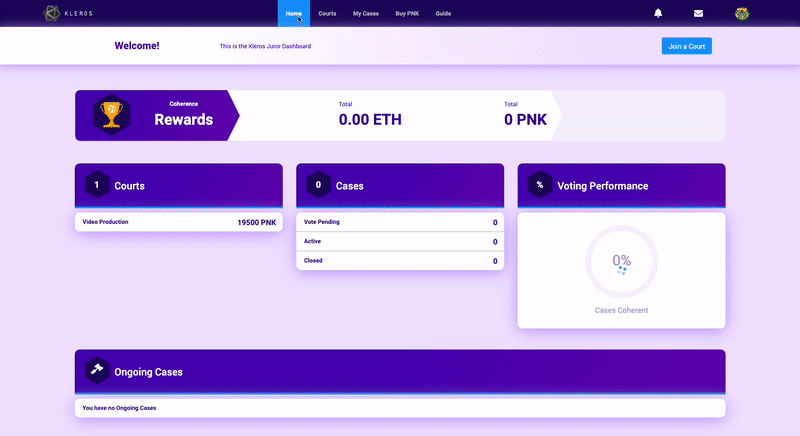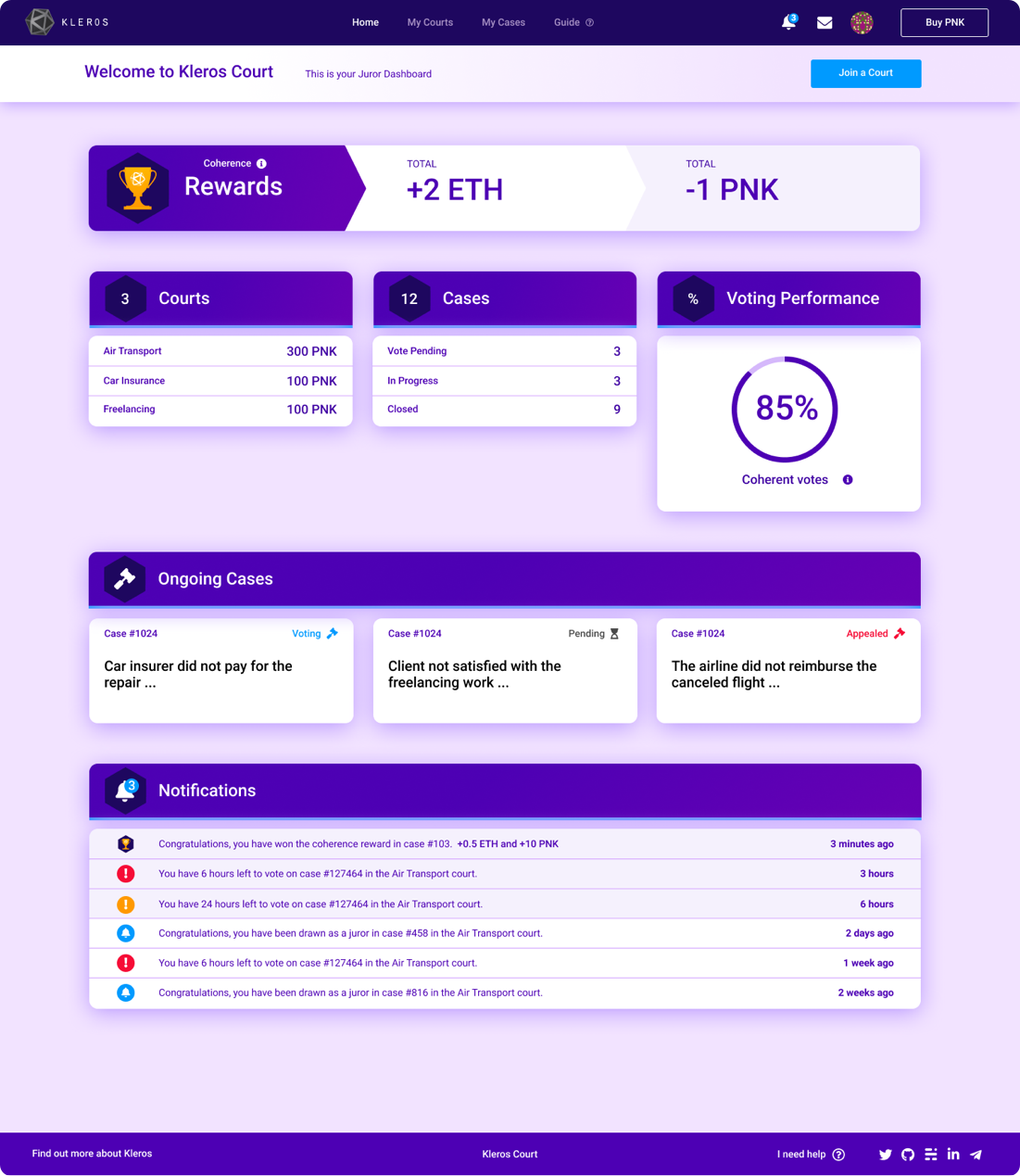 Q4 2019. Decentralized Governance.
- Implementation of the Kleros governor contract. This will provide on-chain enforcement to governance decisions made by the community.
Q2 2020. Forking, SDK, Non-Binary Decisions and Multi-Tokens Support.
- Formalization of the forking process based on subjectivocracy principles.
- SDK development. This will greatly ease integration activities by partners and by companies wishing to build on Kleros protocol.
- Enhanced support for non-binary decisions. Based on our research on social choice theory, this will increase the variety of use cases for Kleros.
- Support for multiple tokens for arbitration fee payment. This will enable different subcourts to pay arbitration fees to jurors in different tokens.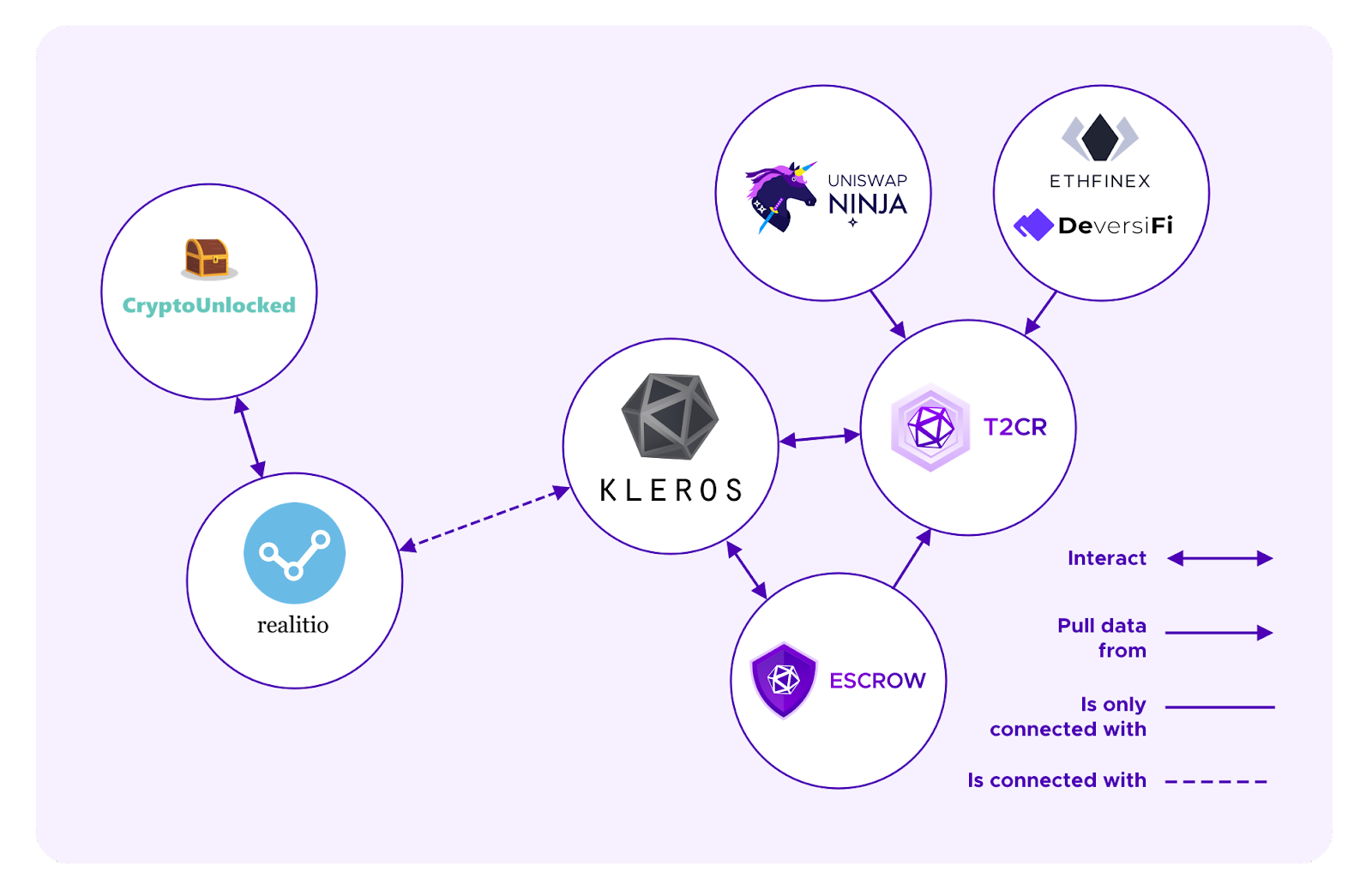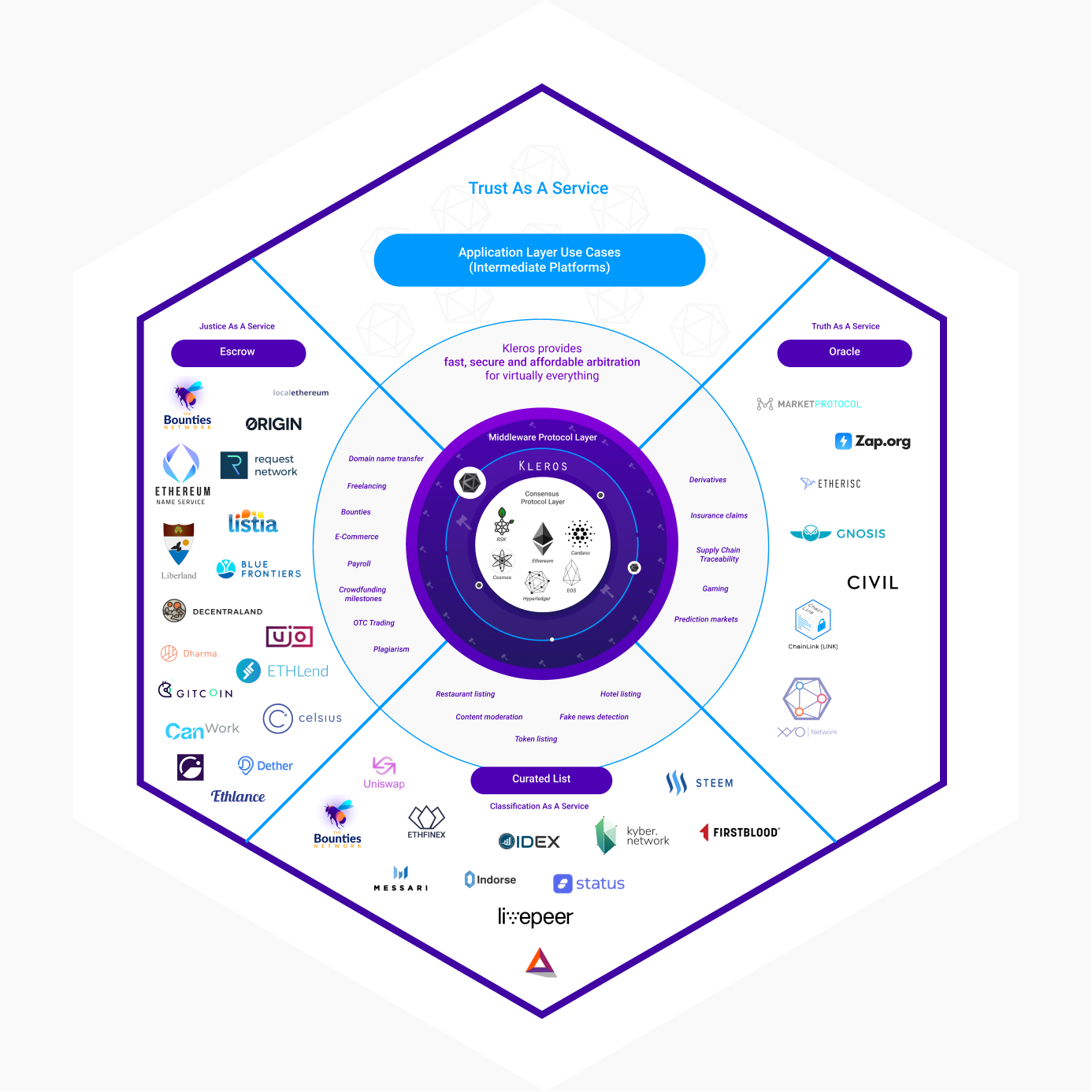 Q1 2021. Compatibility and Scalability.
- Bridge development for inter-chain compatibility. This will enable Dapps built on other chains (Hyperledger, Corda, Zilliqa, Aeternity, etc.) to be able to receive Kleros decisions.
- Interface development between Kleros and scalability solutions (cross-shard mechanism, generalized state channels, plasma chain). This will increase the amount of disputes that Kleros will be able to handle.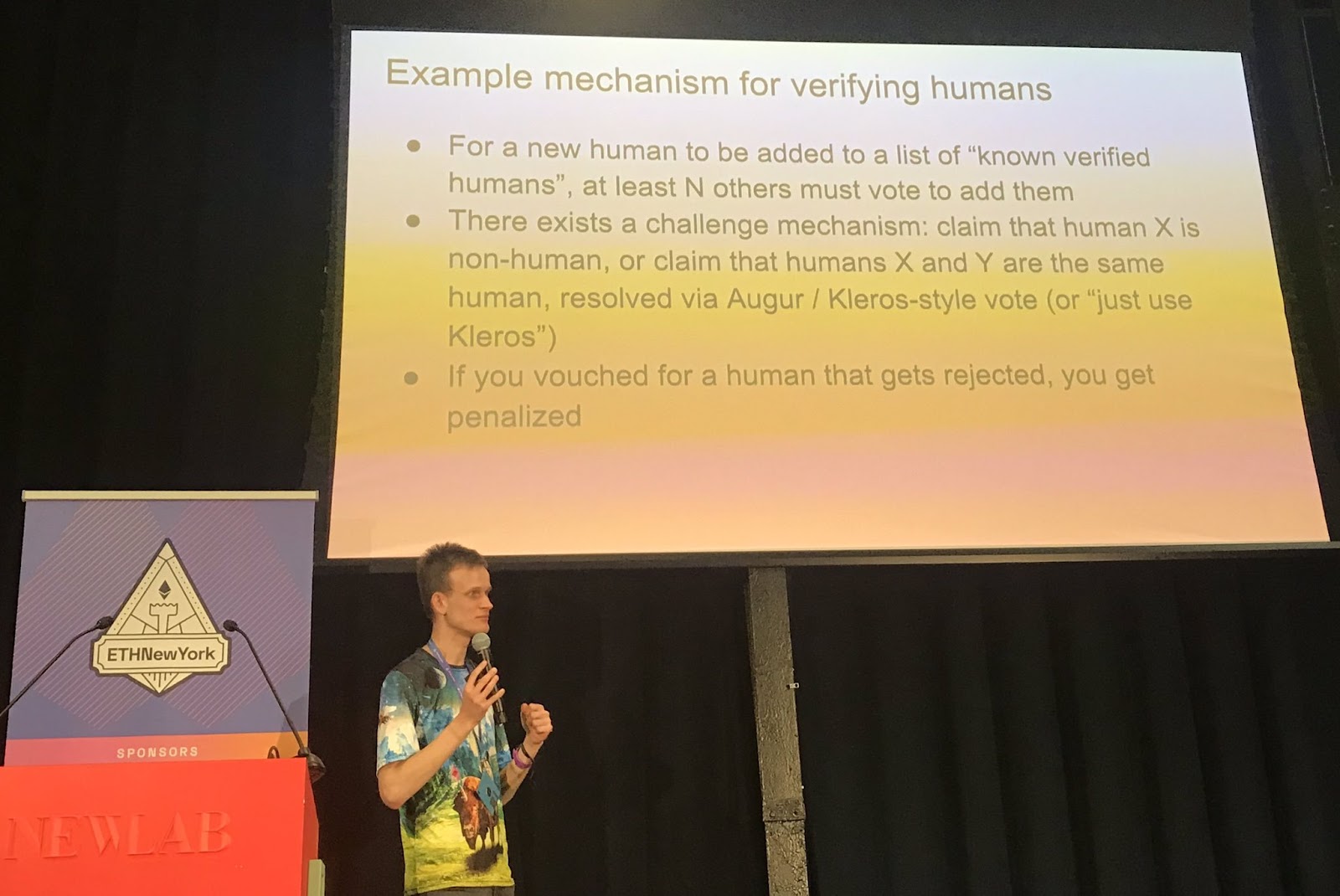 Token Curated Registry
In March 2019, we launched our token curated list dapp and a partnership with Ethfinex exchange to assist them in their token listing process. Over 100 cases and more than $350k were transacted through the Dapp in the first four months since launch.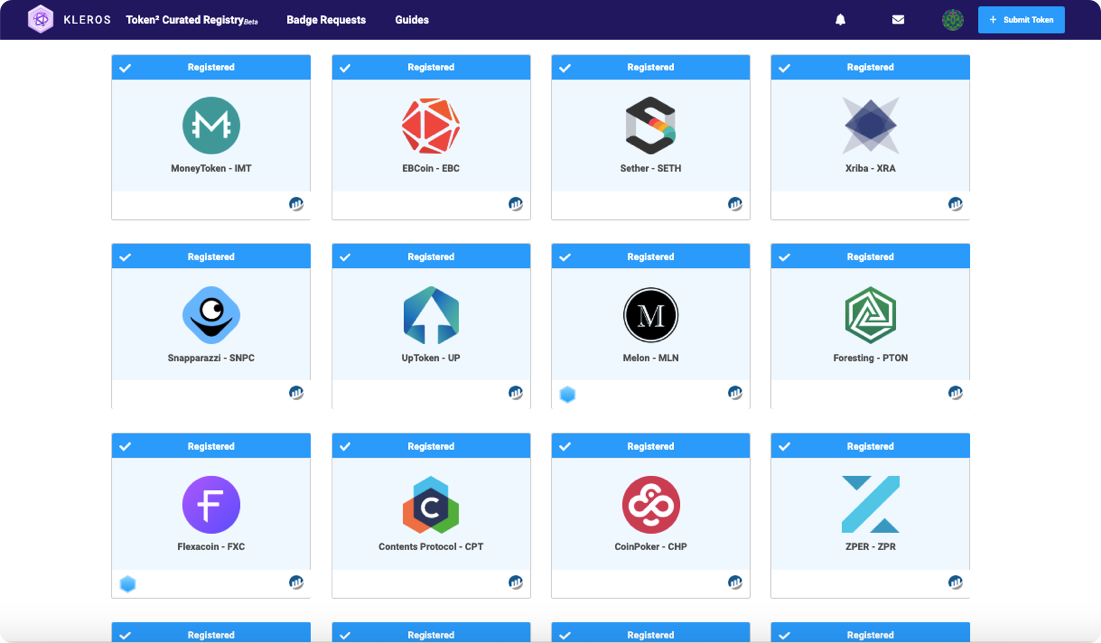 Q1 2020. Launch of the General Token Curated Registry (GTCR) Dapp.
- A TCR Factory that users can use to create their own token curated registries. It will include support for text, number, boolean, address and image fields.
- A browser to view, submit and challenge items as well as browsing evidence of previous requests. This will greatly ease the use of the TCR.
Q2 2020. New Release of the GTCR.
- Add support for custom UIs to the GTCR.
- Release of an implementation of the GTCR especially adapted for the detection of fake news. It will include support for markdown and images.
Escrow
In April 2019, we launched our Escrow Dapp, where users can conduct different types of transactions backed by Kleros dispute resolution. At Coopérative Kleros, we use it to pay the contractors we hire for different tasks. Should a dispute arise, it will be settled by a neutral jury.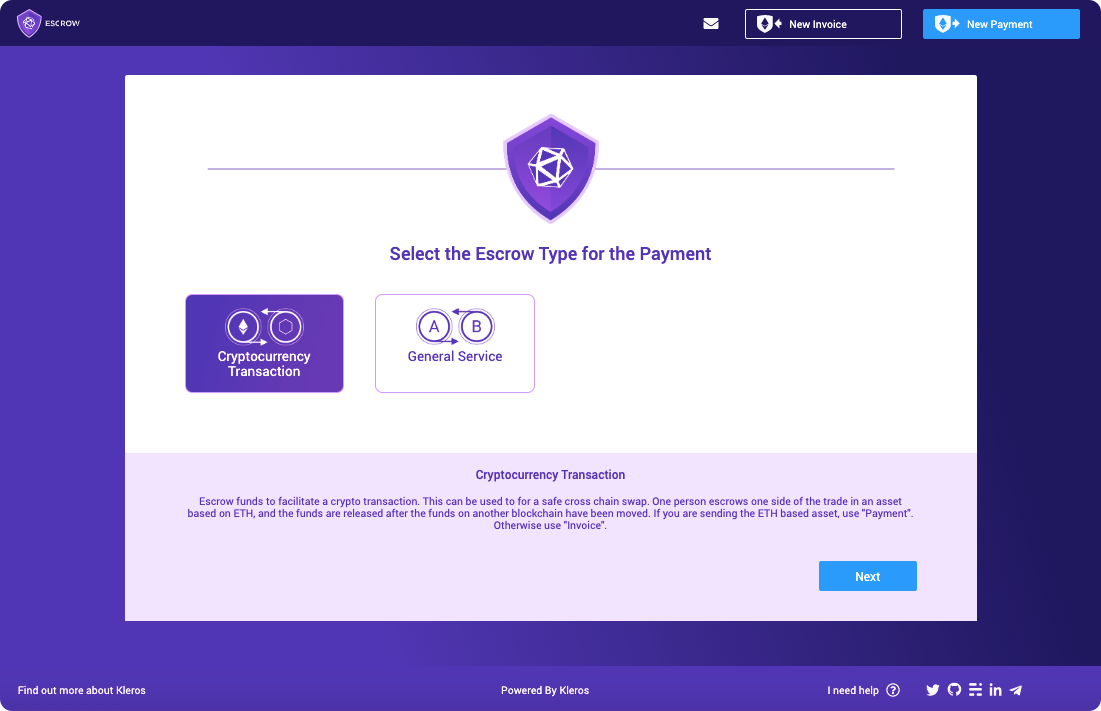 Q4 2019. Contract Template Library.
- Creation of a contract library. Users will be able to choose between different templates for the most common use cases instead of having to draft a new contract each time.
Q1 2020. Linguo Release.
- Launch of Linguo. This is a permissionless translation freelancing Dapp which uses Kleros for solving disputes over the quality of translation work.
Oracle
In May 2019, we released our oracle use case. This was made in partnership with Realitio and CryptoUnlocked which gives users the option of selecting Kleros as arbitrator for oracle disputes.
Q1 2020. New Release of the Oracle.
- Allows dispute creation, evidence submission and appeals. Currently, Kleros is only usable as an ultimate oracle for final rulings. With this release, parties in oracle disputes will be able to use Kleros sooner in the resolution process, greatly reducing the average length and cost of reaching a solution.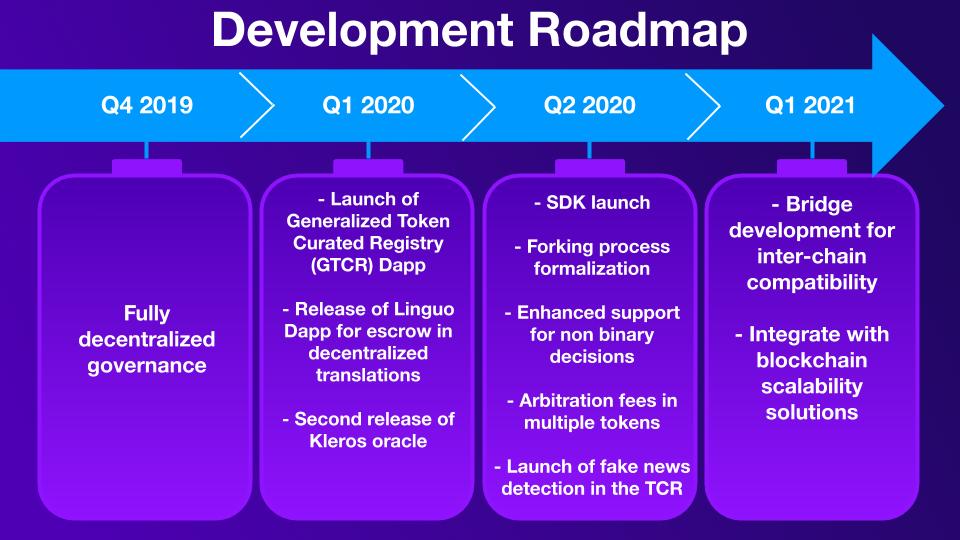 Kleros is still at a very young age but proving the model proposed is working as seen in the live production Dapps. Through this current roadmap, we will evolve to cover greater use cases, more courts and higher adoption.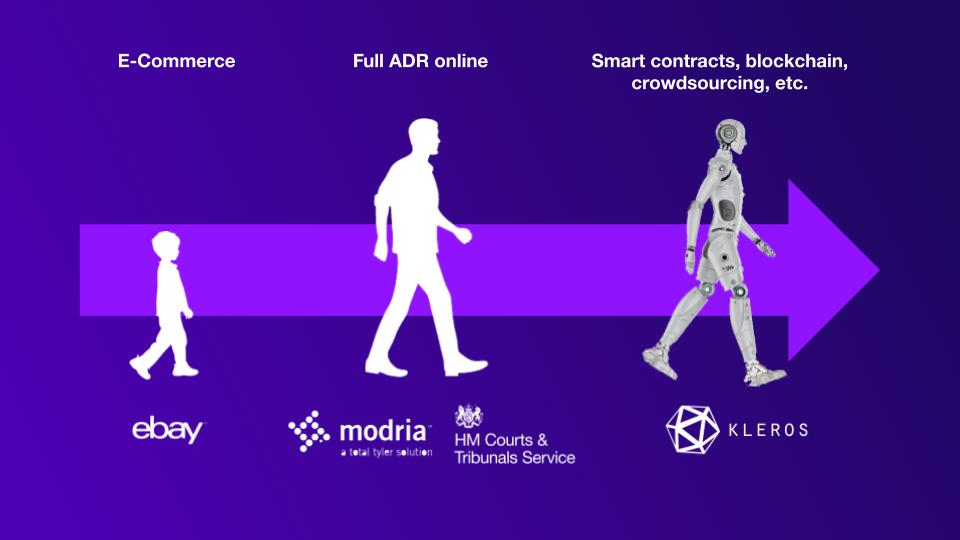 Do you want to support Kleros in this roadmap?
Click here to learn how you can integrate with Kleros to solve disputes in your platform.
And go here if you wish to buy the PNK token, become a juror and be a part of history of decentralized justice!

Join the community chat on Telegram.
Visit our website.
Follow us on Twitter.
Join our Slack for developer conversations.
Contribute on Github.