Out Now - Kleros ERC20 Token Escrow
Kleros escrow now features ERC20 token payments. Find out how you can benefit below.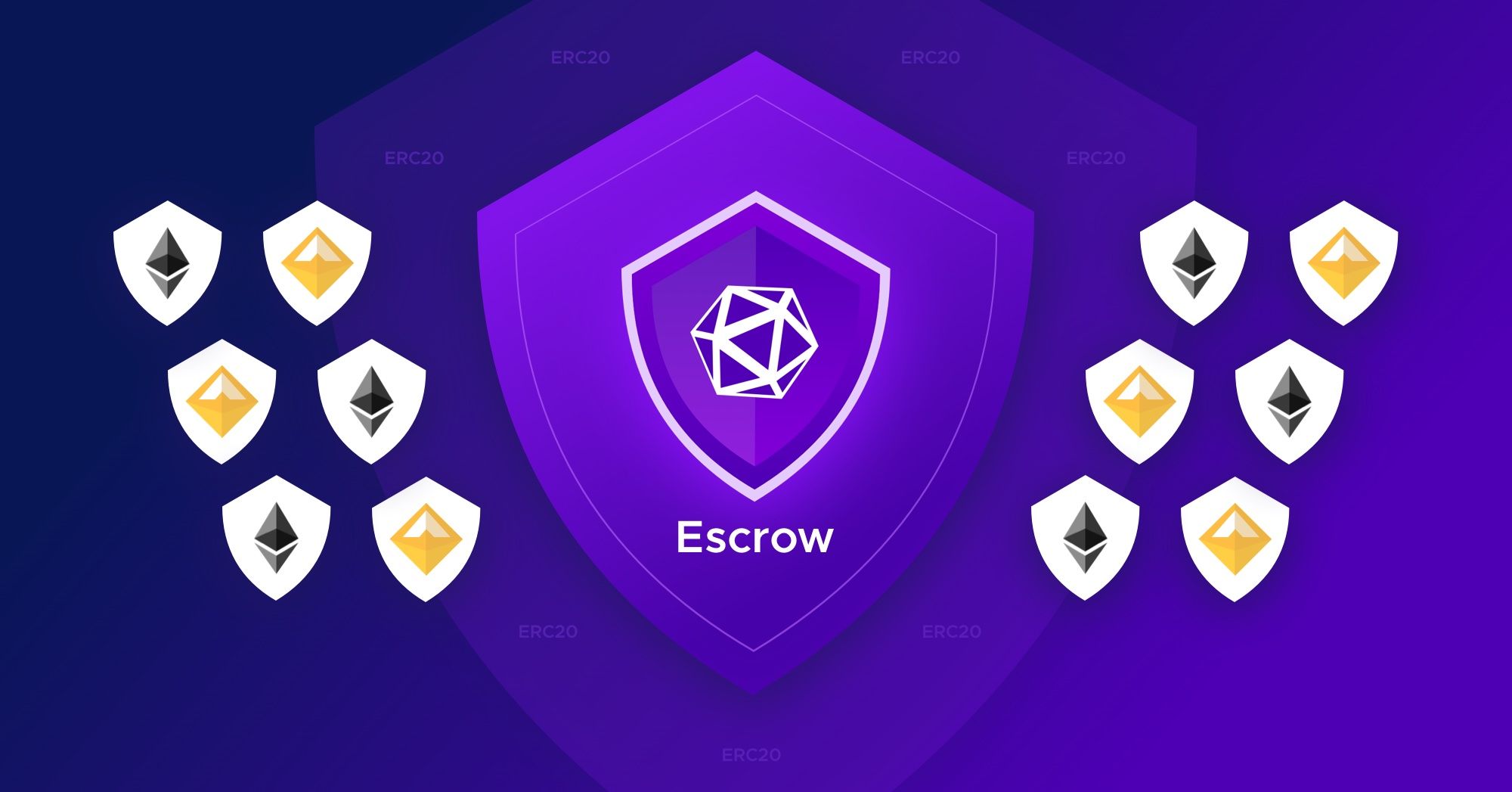 After releasing our Escrow Dapp in April, we've seen a small but steady number of agreements setup by users looking to create blockchain transactions backed by secure arbitration on Ethereum. Since then, the most requested feature has been the integration of ERC20 tokens as means of payment.
Wait no longer: The new version of Kleros Escrow is now out and features this very option.
To read more about Kleros Escrow in general, including an in-depth explainer, click here.
Why Should I Use Kleros Escrow?
Many contracts and services are carried out today without any sort of physical meeting between parties (often these can be setup with just a few emails) meaning trust been strangers comes into play.
Using Kleros Escrow, you can setup these transactions in the knowledge that should a dispute arise over your contract, funds will be locked until the dispute is resolved by Kleros jurors.
The escrow gives all parties peace of mind.
How Does it Work?
Head on over to our Escrow Dapp to begin with and click on 'New Payment'.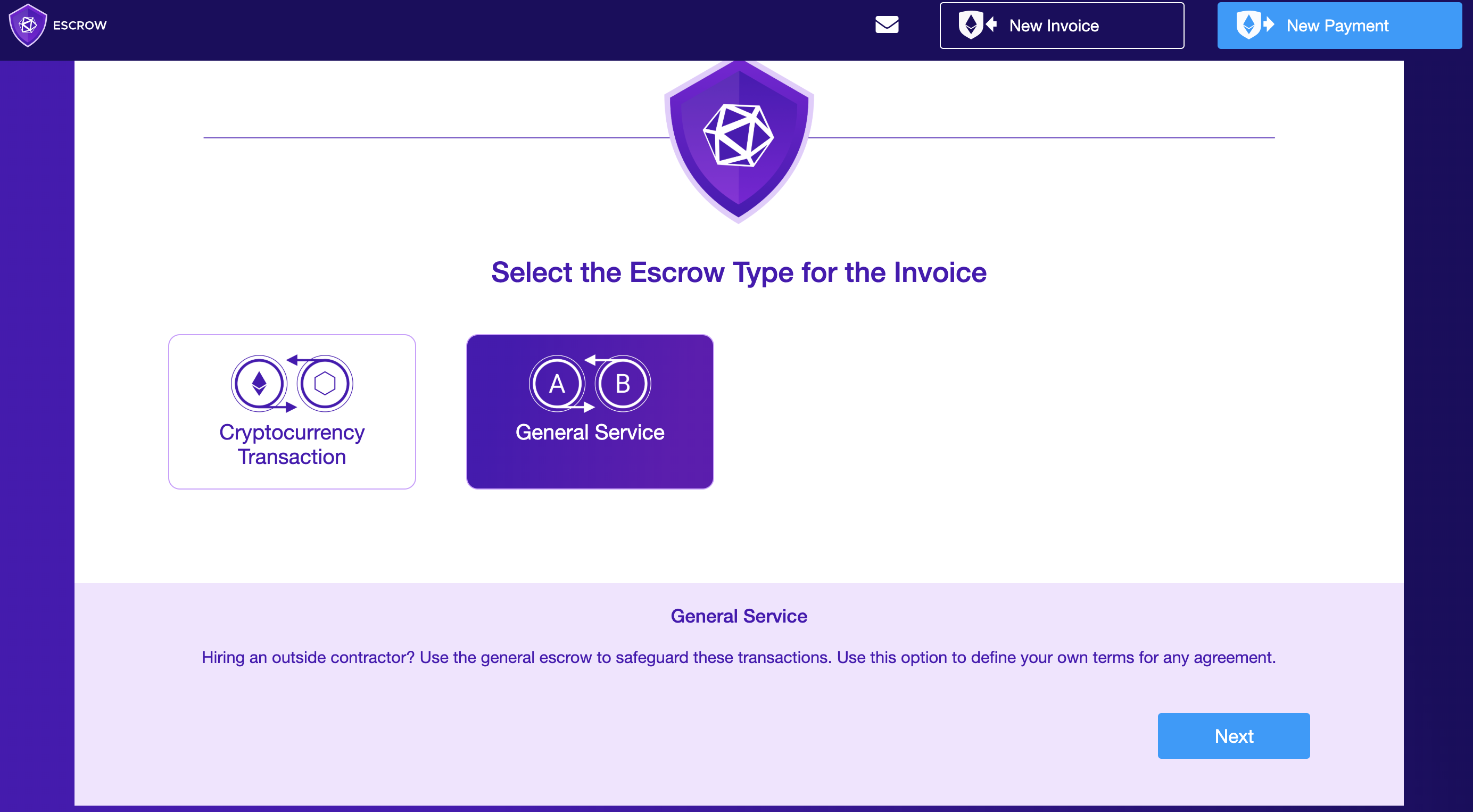 Now choose the option best suited to your transactions.
Cryptocurrency transaction: Swap one coin or token with another. The sellers funds are locked in the contract until the buyer pays. Upon doing so the seller releases funds to the buyer. If there is a dispute, Kleros jurors arbitrate on the case with the given evidence. This option is particularly useful when transacting between two different currencies. For example, ETH to BTC or ETH to any other coin or token.
General Service: This method allows for various contracts to be drawn up with contractors. For example, at Coopérative Kleros we use this when dealing with external marketers, exchange listings, bounties and so on.
Once you've selected the option you want (in this example a General Escrow), proceed to the next screen.
Fill in the fields as seen below creating a title for the transaction and selecting the token you would like to use for the payment.
You can check the 'Automatic Payment' time which will trigger the payment at the time you select releasing funds automatically to the counter party.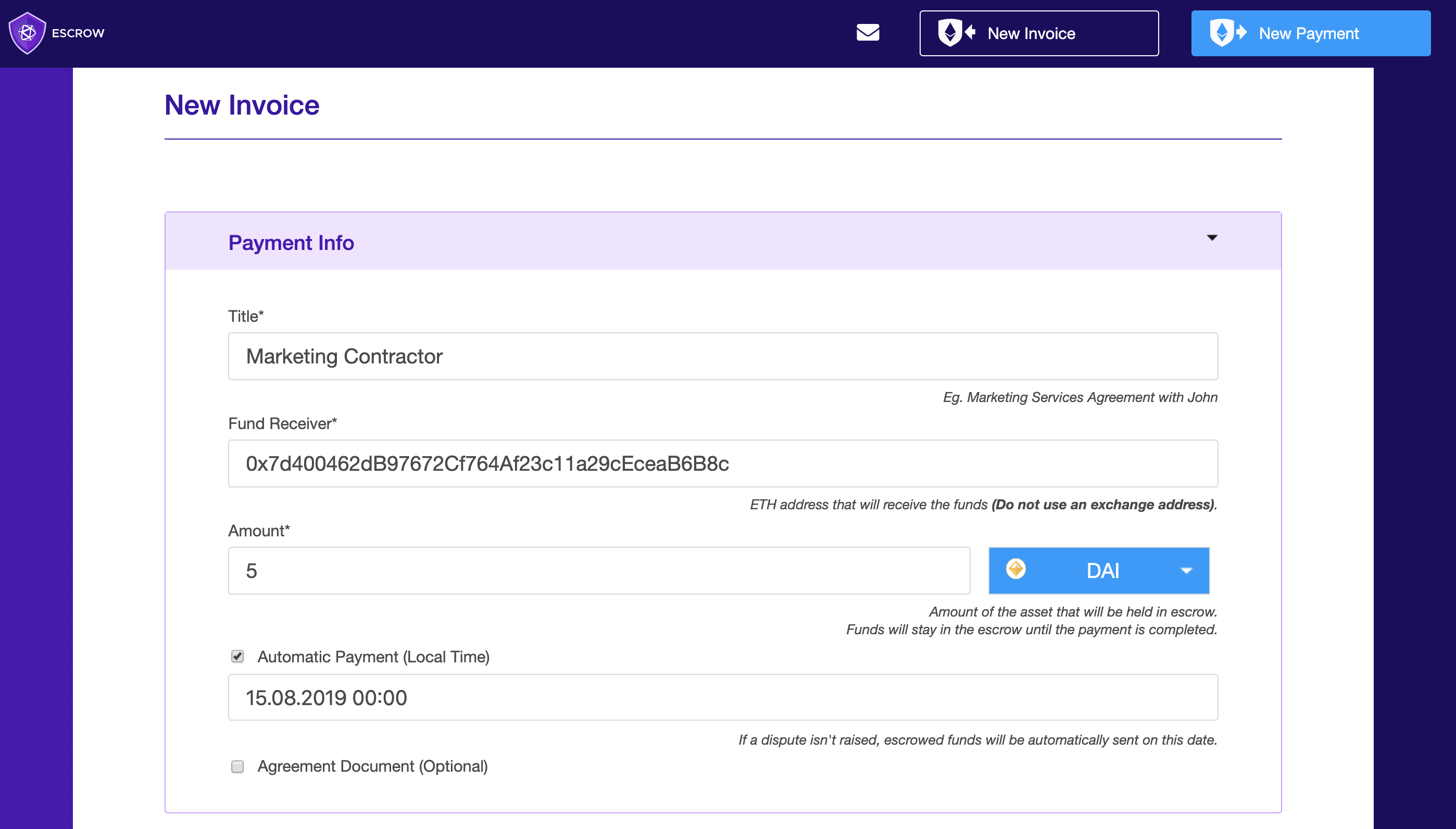 You can upload specific agreement documents (a list of tasks to be completed, for example) as an optional extra.
The contract section can be manually filled out to the specifications of your agreement.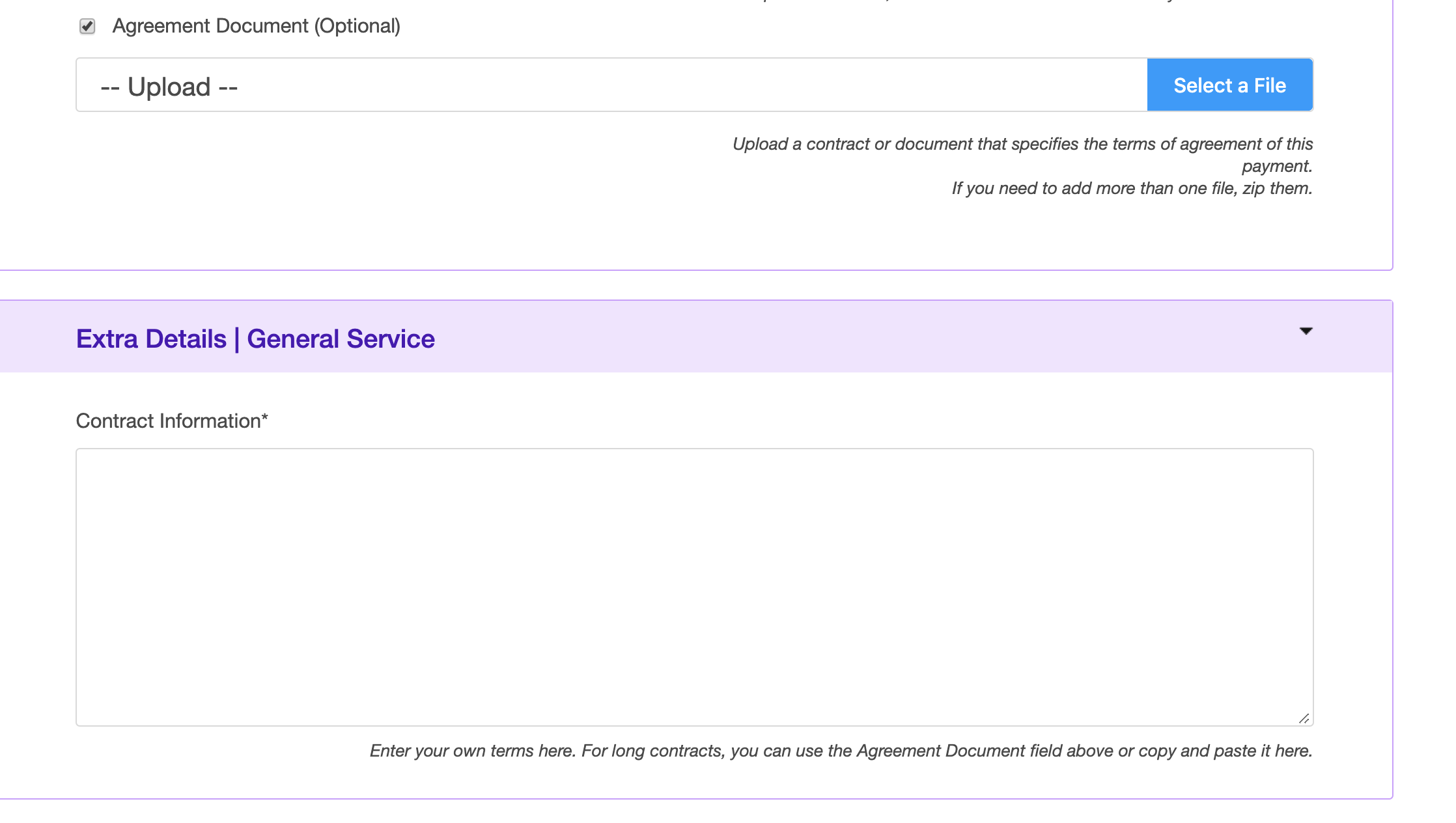 Here, we see a simple template example of contract information. This can be as long or short as your use case requires. All of the information inputted into this section would be sent to jurors should a dispute arise.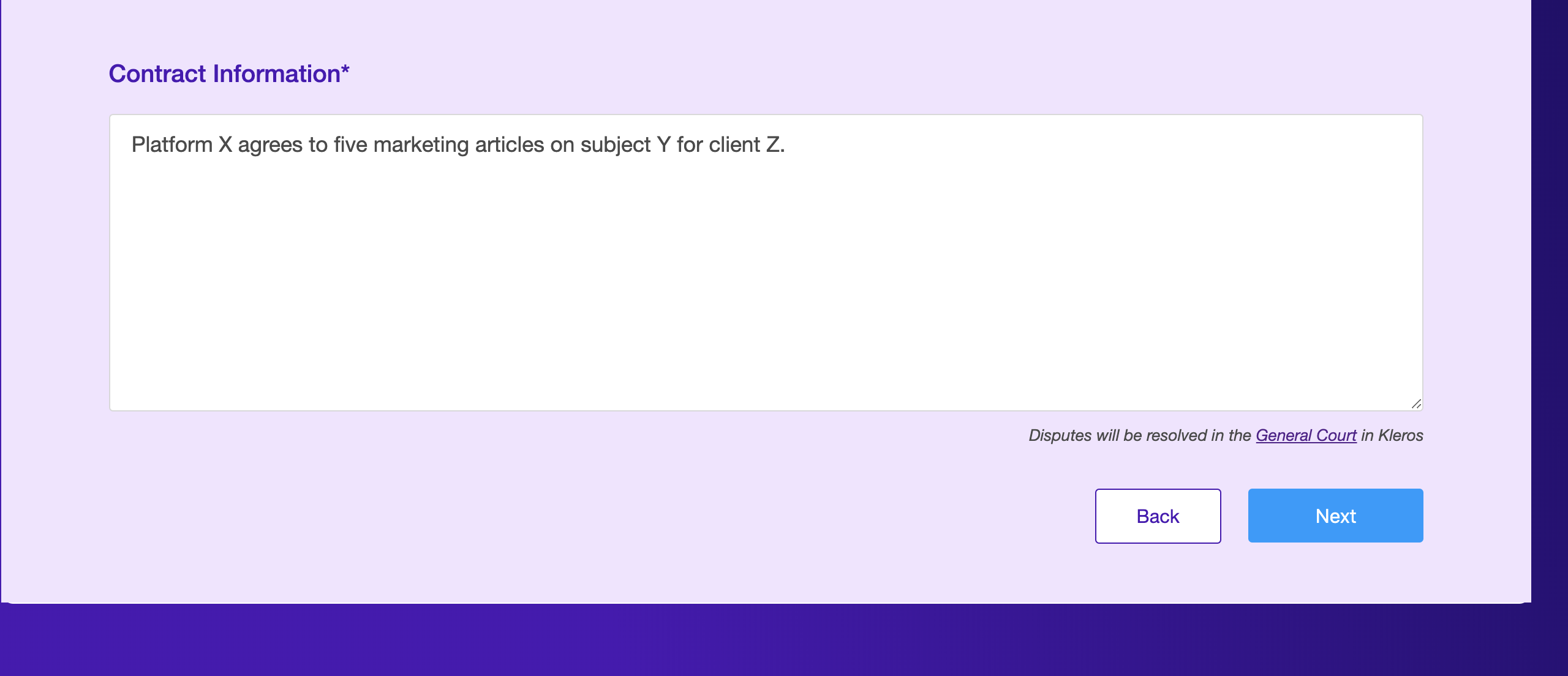 Finally click 'Next' and Metamask will open up with the transaction details to be paid into the escrow smart contract. In this case, we've made a small 5 DAI payment which will be deposited into the escrow once confirmed.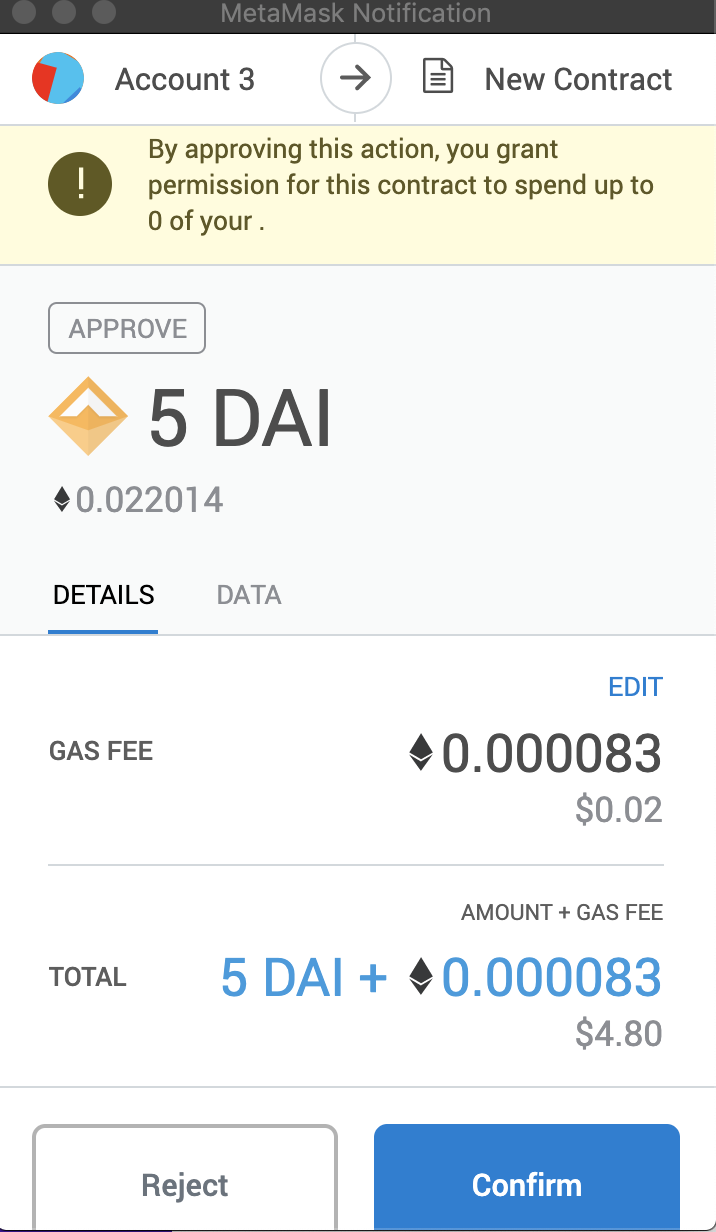 That's it! Your escrow is setup.
Which Tokens Can I Pay With?
All tokens which have been submitted via our Token Curated Registry Dapp and attained the ERC20 badge (more on that here) are available as payment options. These are tokens which have been submitted and vetted as projects conforming to the ERC20 standard by the decentralized community.
Currently, there are nearly 45 registered tokens which have attained the ERC20 badge.
What If My Token Isn't There?
Worry not, as you have the option to submit your token to the curated list. Once verified and registered, you can add the ERC20 badge to your token conforming to the criterion set within the badge interface (Click here to read it in full).
If your token isn't challenged (i.e. it fits all the criteria to be accepted), it will receive the badge and subsequently will be added to the list of available tokens on the escrow interface.
Bear in mind the submission / ERC badge adding process can take a number of days to complete before listing.
Go ahead and make your first ERC20 token escrow now!


Join the community chat on Telegram.
Visit our website.
Follow us on Twitter.
Join our Slack for developer conversations.
Contribute on Github.