The new and improved Kleros Court is now live and ready to resolve disputes. We took your feedback onboard, iterated and got to work. Let's have a look at the new design...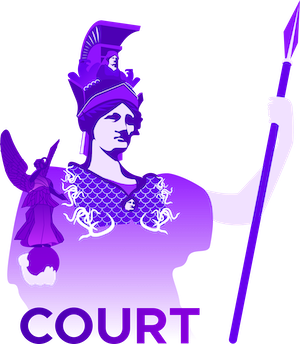 The Evolution of Kleros Court
Before we get straight into the new features, we can witness the evolution of the Kleros court UI in the following three images.
From the simple but exciting beginnings of our Doges on Trial pilot seen in the first, to the release of Kleros Athena in image two, and finally, the refined and polished update we've just released in image three.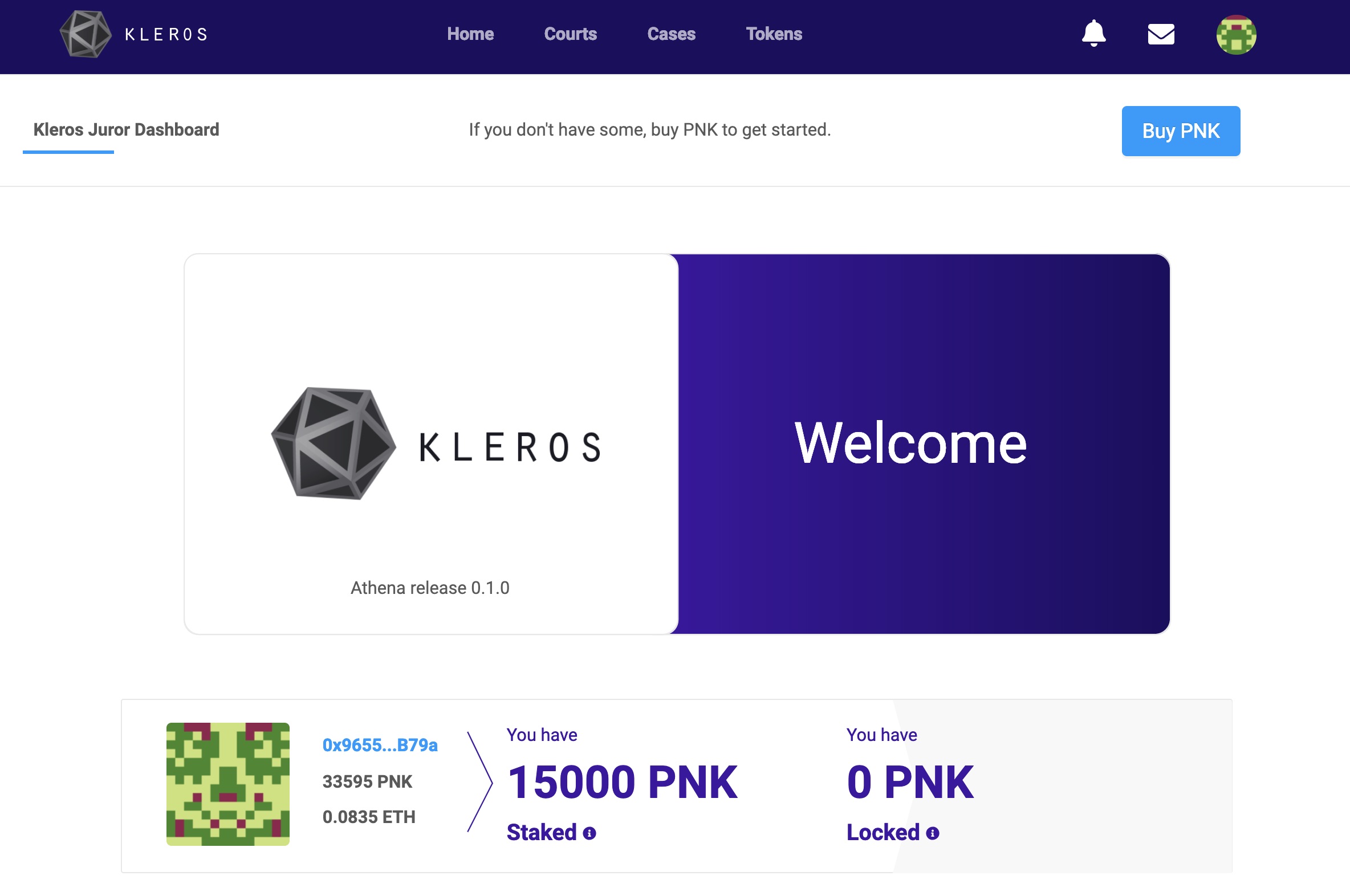 As is evident in the images above, the first rough and ready court iteration has come on leaps and bounds, blossoming from the ugly duckling into a sparkling and refined goddess aptly named Athena court.
---
Features & Improvements
A number of core features have been improved along with altogether new additions to the interface. Let's take a look.
Homepage
First up, we note a general overhaul of the dashboard with more emphasis placed on the key information and stats jurors want to see.
New rewards section for both ETH arbitration fees and PNK won/lost.
Voting performance tracked.
Improved notifications and ongoing cases layout.
Dapp support chat added to newly designed footer.
Join Court
The key aim was to simplify the court information, stake required, arbitration fee and overall look of the court selection process.
More coherent layout.
Reward clearly stated.
General performance improvements.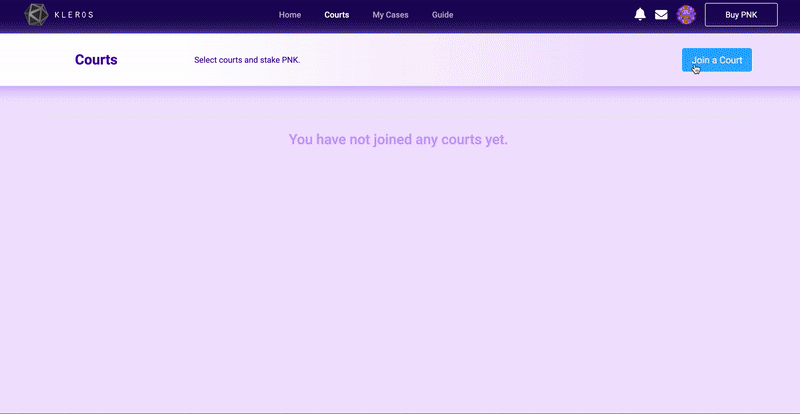 Staking
The staking page has been simplified giving the user a clearer and more efficient process in staking their PNK.
Simplified staking interface.
General performance enhancements.
My Cases
Some of the most striking changes occur in the 'My Cases' page which has been completely redesigned to give jurors a clearer overview of all active, in progress or closed cases including any rewards won or lost in each.
Redesign of case cards with clearer reward layout.
Evidence layout updated.
Dispute history layout updated.
The image below shows the new cases layout design. Here, we can see the closed cases with relevant locked PNK and coherence reward.
By clicking on each case, we are taken into the new case details layout giving easier access to each milestone in the dispute and results of previous rounds in the dispute history.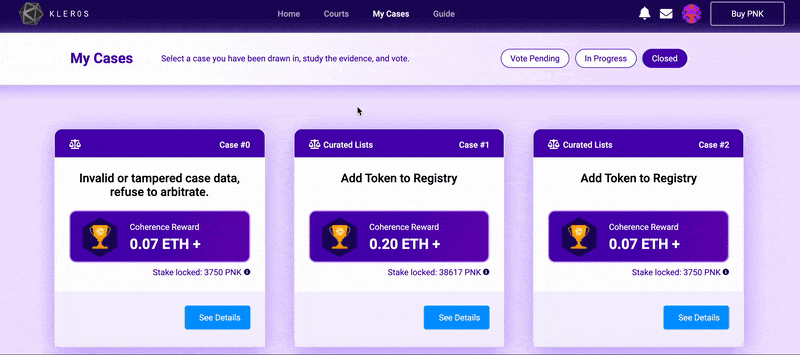 More to Come!
The Kleros team is constantly iterating on designs and updates that can better the end user experience. We welcome all user feedback so don't hesitate to contact us in our Slack or Telegram.
Go ahead and try Kleros Court here.

Join the community chat on Telegram.
Visit our website.
Follow us on Twitter.
Join our Slack for developer conversations.
Contribute on Github.