Towards a Global Online Dispute Resolution Platform: Amy Schmitz and The New Handshake
Professor Amy Schmitz talks to Kleros about UNCITRAL Working Group III, her book "The New Handshake" and the future of online dispute resolution.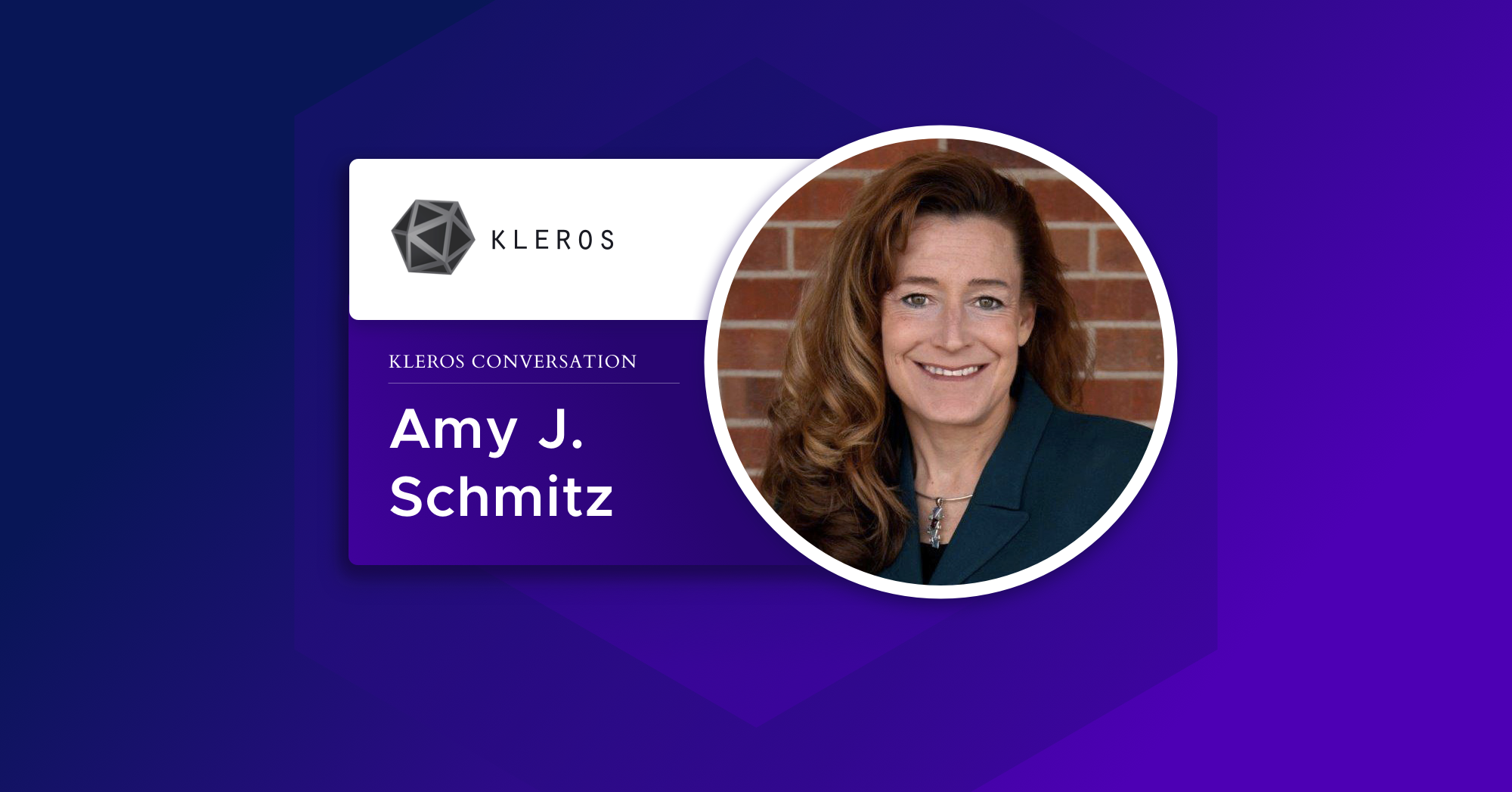 Professor Amy J. Schmitz joined the University of Missouri School of Law faculty as the Elwood L. Thomas Missouri Endowed Professor of Law in 2016. Previously she was a professor at the University of Colorado School of Law for over 16 years, and had practiced law at two different law firms prior to teaching. Professor Schmitz is the co-author of the seminal book The New Handshake.
She also has taught in France, South Africa, and Oxford, England, and has been an expert and liaison for the United Nations working group seeking to create a global online dispute resolution mechanism (UNCITRAL WG III).
What was your motivation for writing "The New Handshake"?
That was after the UNCITRAL working group ended and they didn't really have a platform, a clear procedure or anything. There was still a huge momentum for ODR for consumer disputes of course, so Colin Rule and myself teamed up to work on the book. Colin being the technologist, and me being a professor, looking at the theory and practice, especially consumer remedies.
The idea was to envision the way this process could work and how it could still remain in the confines of an ODR process for consumer disputes on an international level. But it didn't necessarily have to be something done by the United Nations. It could be something that was created privately.

Note: UNCITRAL or the United Nations Commission on International Trade and Law is the core legal body of the United Nations system in the field of international trade law.
Why do we need this platform? What is the problem it solves?
Right now, there are a lot of problems when it comes to consumer rights - arbitration clauses often preclude consumers from joining together to bring a class-action suit, which is the only way that it would be feasible to bring a small valid claim.
Otherwise, it would be too expensive if I had to pay an arbitration fee or travel somewhere in order to bring a claim for even $5000. It's not cost-effective and does not make sense from a consumer standpoint. When they have purchase problems, consumers typically give up and don't do anything.
It's very important to open up access to remedies and access to justice in the consumer space where you have a lot of low dollar claims, many of which are international.
So, you have this platform where anyone can log in to submit a claim against a seller and this platform is going to arbitrate the dispute between the buyer and the seller, right? And how are rulings going to be enforced?
We propose a multistep process, starting with negotiation and, if necessary, mediation. This flows from the research that Colin conducted at eBay, because 9 times out of 10, the problem will be resolved by negotiation.
As for enforcement, we propose banking on good will. There is a very clear business case for creating an ODR platform that will increase your good will.
We have seen that on eBay, on Amazon, on Etsy. A lot of platforms selling goods and services have actually become popular because they provide remedies in case something goes wrong. For example, I feel comfortable buying on Amazon, because I know if it doesn't arrive or there is some kind of problem with the purchase, they have an ODR program. There is a way to get a resolution if something goes wrong.
Imagine if all the sellers and merchants who actually abide by this ODR platform can post a seal or trustmark that shows they comply with The New Handshake. And this helps them attract more buyers.
This could be especially useful for small companies in developing nations which typically don't have the means of setting up their own ODR process. They would benefit greatly by having something like The New Handshake, because then buyers from all over the world would access their site and feel more comfortable making purchases.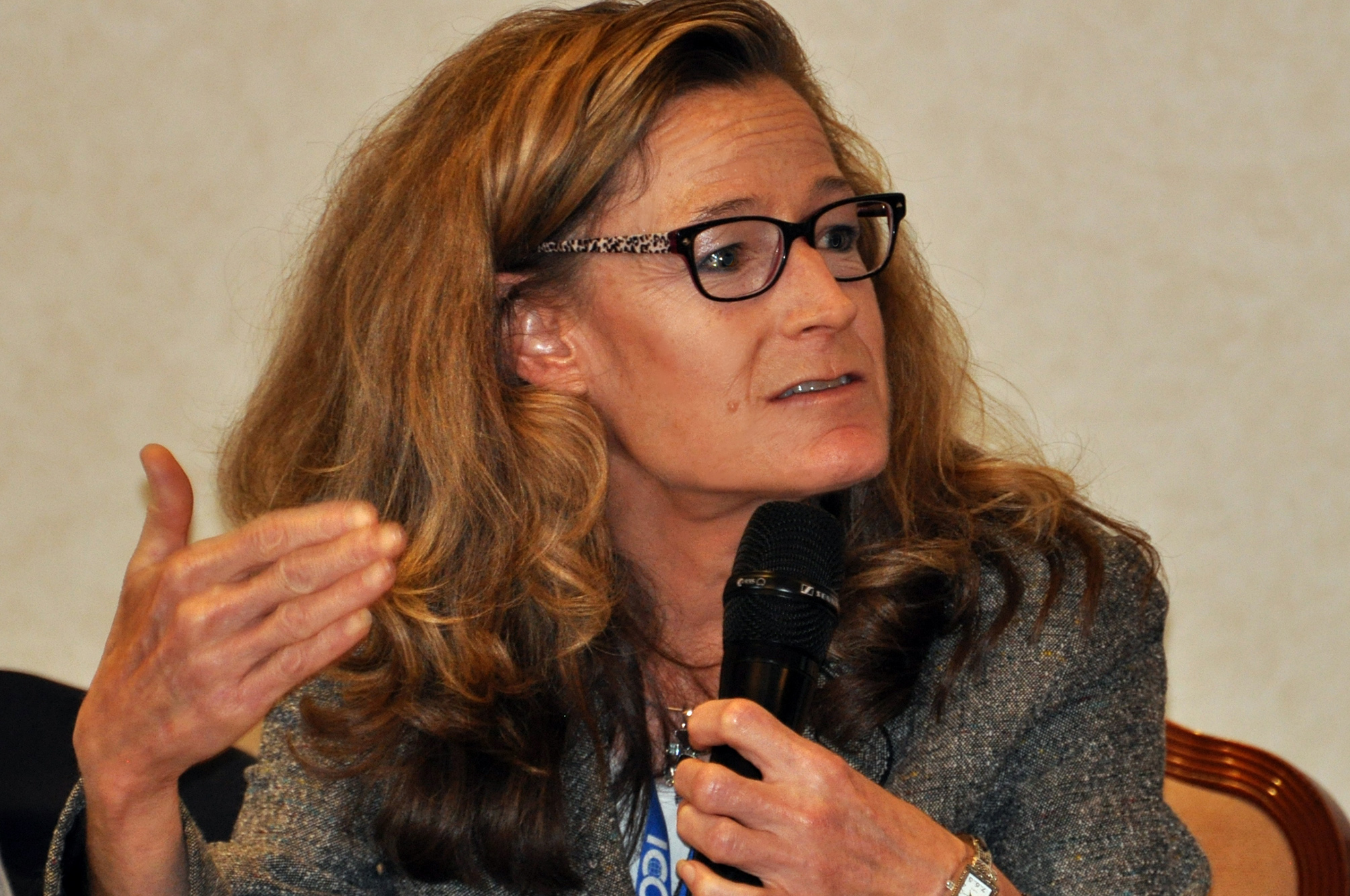 How do you envision selecting the arbitrators for disputes in The New Handshake?
In many cases, this won't be needed. Most consumer disputes get solved through negotiation or mediation, and they don't need to go to arbitration.
But, if you get to that level, consumer unions or non-profit consumer groups could get involved, those that would have time and offer their arbitrators for a low cost. That would be one way to do it very cheap or free, so it doesn't end up costing a lot for the consumer.
Businesses would be able to chip in together, as well, and have a pool of money to pay for these arbitrators. This sort of ODR process through The New Handshake would be cheaper for companies than paying an army of customer service representatives, who may or may not abide by company practices.  Indeed, companies' reputations are often harmed by the inconsistency of the service provided by individuals in their call centers.
Something like this could derive in a single system. You would have arbitrators who would work with the Consumers Union or with another, like Consumers International or other consumer groups in Latin America, in South Africa, in all different parts of the world.
I even brought up the idea that students who want to get a little bit of legal experience could do it for free as part of their class. You could allow them to obtain experience while arbitrating consumer issues under the supervision of a professor.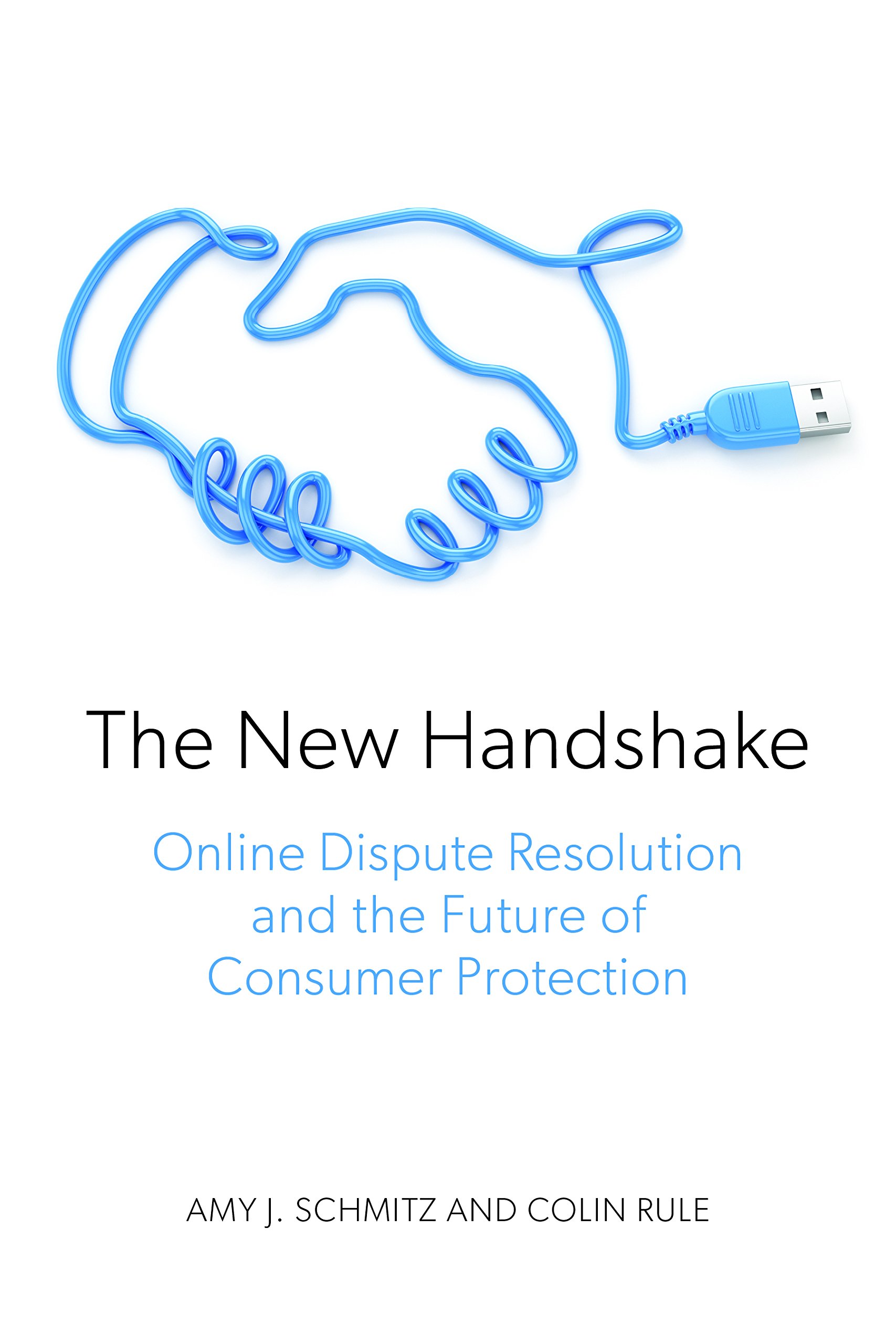 What do you see happening in the next four, five years with regards to challenges to build this platform?
I think private industry and companies are moving in the direction of siding along the lines of The New Handshake, but I think there is a problem of self-interest. I see that based on my experience with the United Nations.
What led to the breakdown of UNCITRAL Working Group III was that everybody was trying to protect their own turf. This is why they ultimately never created this global platform for e-commerce disputes.
I think that self interest comes into play and makes it difficult for any sort of collective ODR of the sort we were envisioning with The New Handshake.
Note: UNCITRAL Working Group III was an initiative of the United Nations to undertake work in the field of online dispute resolution relating to cross-border electronic commerce transactions, including business-to-business and business-to-consumer transactions and formulate a common framework in this field.
Do I still hope it would happen?
I really do, and I hope that companies will join forces to do something like this for the good of consumers, and to assist their own good will. I think the book sets up a blueprint that is ambitious, but I think it would be really helpful for consumers and the companies as well, especially smaller companies and those in developing nations.
To answer your question on challenges - I also think there are some really big challenges for ODR in the next few years.
What are those?
I'm intrigued by what's going on in e-courts and ODR in the courts. For years, courts were slow to embrace technology and we were working overtime to educate courts on the value of ODR for access to justice. However, we woke up one day and suddenly every court thinks that technology is the shiny, new toy they want to play with. But, they don't really know what they're doing and they don't necessarily have clarity about what they want to achieve.
They're not clear if they're trying to save money as an austerity measure or if it's a part of increasing access to justice. We have to think in terms of dispute system design, and proper functional analysis. I'm a little worried about what's going with the rush to digitize in that courts are not necessarily stopping to ensure that they are building processes that "fit the forum to the fuss" as we say in the dispute resolution world. I want to be sure that courts are not running into it just to say they have ODR and e-courts.
That's one thing, the other thing I'm excited about is what Kleros is working on as well and that's ODR for smart contracts.
It's awfully hard to actually use a court for resolution of smart contract claims.  It's nonsensical for a number of reasons. Thus, we have to create sound ODR systems for smart contract disputes and that, of course, is very near and dear to my heart right now.
Could you recommend some readings for people who want to learn about the new trends in ODR?
There are new things that come out every day. Start by going to ODR.info, as it includes many new articles and links to interesting resources on ODR.  Also, the Open Educational Resource that I created for teaching and learning in the ODR space is freely available at this link.

Join the community chat on Telegram.
Visit our website.
Follow us on Twitter.
Join our Slack for developer conversations.
Contribute on Github.