A Conversation with Legal Futurist - Joe Raczynski on Kleros and the Future of Law
An exclusive conversation with Joseph Raczynski, Thomson Reuters' legal futurist on legaltech and the future of the legal industry.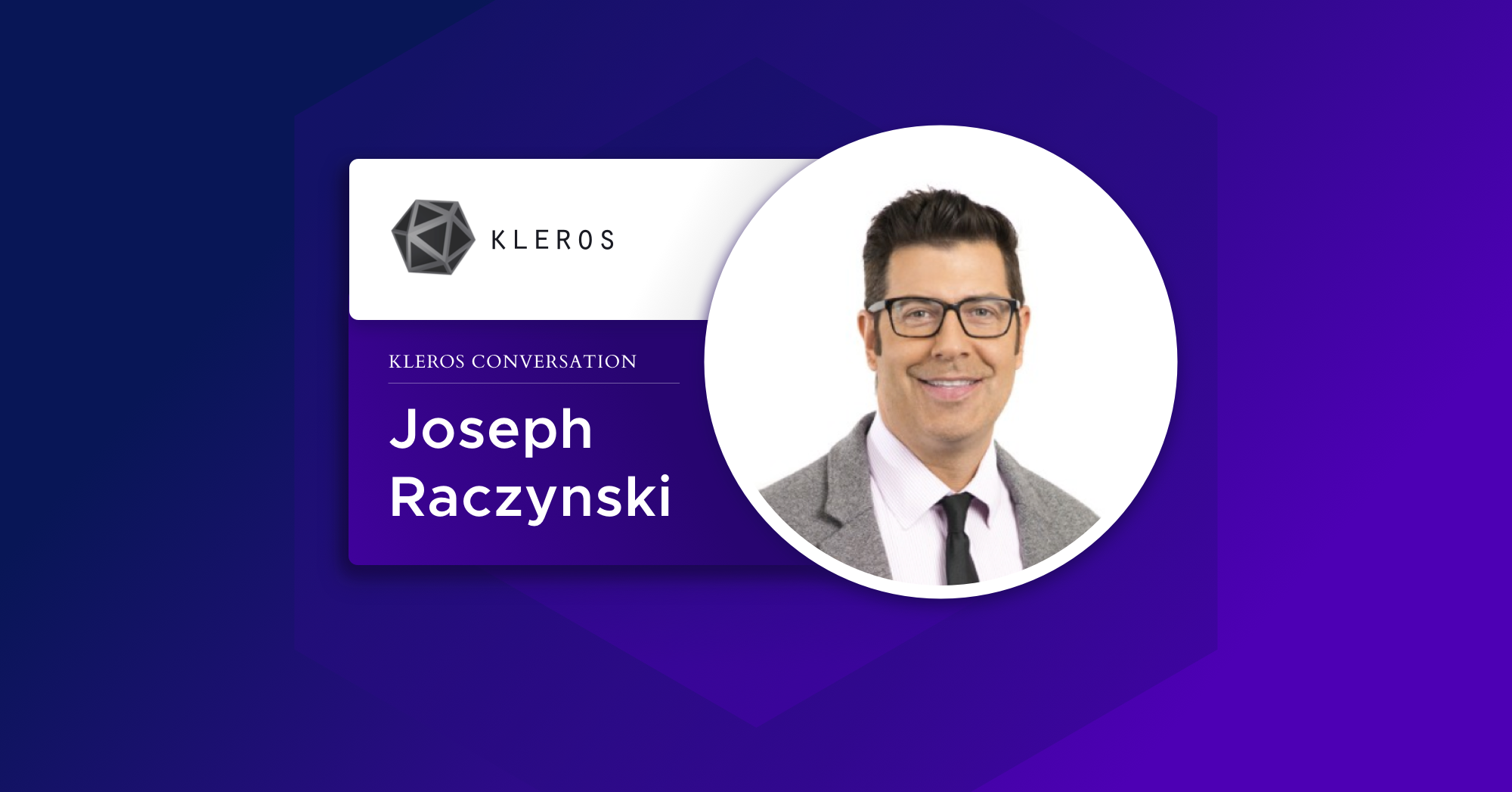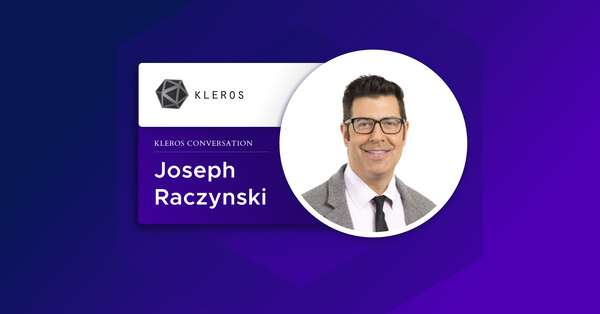 One of the cores of our work at Kleros is researching the prospects of legal tech and the impact it will have on the legal business in the coming years. Joseph Raczynski, Thomson Reuters' resident legal futurist is one of the select few we always love discussing.
Joe has a wide view of the legal industry and the business and technology that will affect it in years to come. Let's dive into the conversation!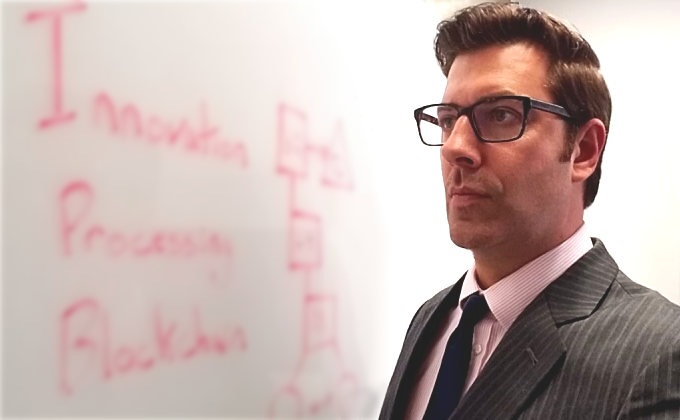 What's a legal futurist, what's the job description of that?
There is none. I think they're still working on that in some dimly lit back room. It comes down to this - I've spent a lot of time on the core pieces of technology, either building computers, working on networks, white hat hacking systems and delving into how businesses processes work by studying sociology and believe it or not, nature, which inevitably impacts how we interact and develop.
I have an undergrad in economics and sociology, so I hope I understand the business world, but also believe I have some thoughts on how humans think, how we work as groups. The grad school education formalized and enhanced some of my thoughts with an MBA, and a Masters of Science in e-commerce.
I tried to spend my time on what people are doing in other businesses, in the financial world, in the medical world, and then pull that into what is happening in the legal industry.
Sometimes the legal profession might be a tad further behind the curve with what we see in other industries, so what I can do is peer into how others are working and parlay that into what may happen for legal.
As a practical example, I was mining Bitcoin in 2011 trying to understand how it works. Most of my friends and colleagues asked 'what is this, what are you doing?' They thought it was pointless, and the jury was out in my head about it, but I found it very intriguing, so I continued to explore it.
If you play around with these technologies before most know about them, at very early stages, you can get a better picture of what is going to happen in the future with different industries, the legal industry being one of them.
The next thing to take a gander at is memory on organic materials - imagine saving all of your firm information to a tree? Seems bizarre, but at some point these things will happen.
You don't have a background as a lawyer, but in business and social science. How did you become interested in the legal industry?
I see the legal industry as one of the spaces with the greatest opportunities. You know this is growing because of all of the startups that have infiltrated the industry. There are so many startups that are looking at the legal space right now, because there are two parts to it - the business of law and the practice of law. Both of these are ripe for great efficiency across the board.
These startups are looking at different aspects of these two facets, thinking of how to make it more efficient, to make it a bit easier for the clients to better serve themselves, or to work with law firms and have law firms better service their clients.
I see AI and blockchain leading the way - the AI algorithms making things faster and more efficient and blockchain saving this information and hopefully making it so that the trusted third party is now a computer network.
The perfect example of this is what you guys are doing with Kleros. I honestly think this is one of the best examples out there in terms of how we can create better efficiency in a "trustless" environment, working with blockchain to be able to save information, secure it, but also have people leveraging this tech to create a better environment for all parties involved in a dispute.

Since you mention Kleros, what caught your attention about our project?
What I find the most fascinating about Kleros is the idea that you are going to leverage blockchain as a space in the ether that allows people to file a complaint, process that complaint, and eventually resolve it, using a system based on blockchain, and wisdom of the crowds.
Crowdsourcing enables the expansion of the pool of people making the decision. This makes a lot of sense, as it can greatly enable efficiency and reduce costs in a large number of dispute resolution processes.
The economic model that aligns individual incentives with honest decision making is a great innovation within the legal industry.

How do you see a new technology like blockchain interacting with traditional government courts and regulation? Are legacy legal systems going to adapt to blockchain or are they going to be disrupted?
That is a great question and I think the answer depends on where you are in the world.
In time, I think blockchain will absolutely disrupt the way the government interacts with information and the way they verify it. I was in Dubai some weeks ago and met with government officials working on a full-on blockchain enabled verification system that, when decisions are made, puts everything on the blockchain.
Anyone will be able to look up that decision with ease and they want to have this up and running within the next 18 months without having to go through a proprietary company. In Dubai, it is the government who is pushing law firms in this direction. The government is leading there.
In the United States, on the contrary, you find that traditionally it is the corporations that lead change. Law firms tend to follow, then eventually, a little bit further down the road, you may see the government starting to get involved in the space.
Depends on where you are and how this works, but clearly some changes are afoot in the next five years.

What about AI? How is it likely to impact the legal industry?
It's a funny one. All we see in the news is the AI and how it's going to disrupt law firms or the legal industry in general. There is so much talk about this every single day, how the robot attorney is coming...
I had the good fortune to meet the pre-eminent legal technologist, Richard Susskind last year in London. One thing he says is that, in the short term, we are probably overestimating the power of AI, but in the long run we are probably underestimating it. We're at a stage that AI is in the news and most of the attorneys, partners, and managing partners of law firms that I meet ask - is this really happening?
It's clearly cresting atop Gartner Hype Cycle, similar to what is happening with blockchain, there is a lot that may happen with both of them. On the AI front, you are seeing companies that come along and have very smart ideas about how they can change a section of how the practice or business of law works.
For example, let's say there is a merger between two massive organizations, both have 50,000 employees. One of the core things they want to look at are the employees they have for both organizations to see if they mesh well. In order to do this, they need to review all 100,000 employment contracts identifying golden parachute language… For example, if anyone got a $50 million bonus if the merger took place.
Currently, many global law firms do this due diligence. They put 100-200 attorneys on it by having them read every single contract and making sure that those documents are standardized - not containing that golden parachute.
Increasingly there are algorithms and associated programs on the market that go through all the contracts, looking for all the standard language, kicking out those contracts that don't have the common phrases or terminology. Those kick-outs are then reviewed by a human, resulting in a massive increase in efficiency and less people hours.  
These startups who are creating these applications, are pushing the bar in legal. They are devising better ways to get the job done using AI - in an incremental way. Will we see a robot attorney in the next few years? No. But these types of tools leveraging some AI will ramp up quite considerably across the board.

What is the result of all this? In the world of AI and blockchain, in fifteen years, say, what's the place of lawyers in all this? What does the legal system look like?
Ten years out, and these are just guess, all of the lower tier work that we traditionally see law firms doing, be it the e-discovery, some of the contract work, all of that will probably go away.
E-discovery now still has a lot of human eyes looking at a lot of these documents, after a first pass that maybe a computer completes. In time, that will probably be all computer. The documents that are out there right now, the normal contracts, that will all go away.
It's that very top level where you need human imagination, human thought, collaboration that will be the furthest out to be disrupted. But there are a lot of attorneys that are doing just day-to-day work, canned phrases that you use to build up that document, a lot of that stuff will be impacted in the next, say, five years. In ten ten years, I'd say it'll definitely be impacted. That's the direction that I personally see it going in.
Law firms that don't change the way in which they work will probably go away.
Lastly, what we are starting to see in Europe, as well as Australia and New Zealand, is that the Big Four of auditing and accounting are starting to take away some of the business from law firms.
Not only can they now handle law firm work, they can handle everything else - they have full-on accounting, the business processes, all of that is going to be fulfilled by these massive organizations. That will absolutely impact law firms.  This will come to the US soon, it is inevitable.

What advice would you give to a law student preparing for this new world?
Don't practice law. (Laughs) I'm kidding.
I think it's still a fantastic profession which requires a great deal of talent and unique thought processes. The advice that I actually gave to a few people who were interning here this summer, who were looking at law school: spend as much time on understanding the basics around law.
If your passion is around helping people and the love of law, go to law school. In preparation for your studies look at some of the startups like Kleros and try to work there to see what a lawyer will be doing in the future. Understand the growing relationship between technology and the law.
Clearly law rules the roost, but technology will continue to play a role in how it is practiced, and frankly what will be done by the future attorney.
I think companies should bring in a few aspiring attorneys to help them understand where we are going as a society, as a business. The future student should work with startups, work with bigger companies that are involved with e-discovery or anything in the legal technology world to help them get an understanding of how the technology works, how the vendors work and how this stuff may impact the way they practice law. Getting a full-rounded perspective of where the world is heading is essential - especially if you are dropping 300K USD on education.
One last thing I'll mention about this is - I don't know who originally thought of this concept, but there is a phrase called a T-shaped attorney. It's literally like the letter T. Across the top of the letter T, those aspiring attorneys are learning everything they can about the business and the practice of law. They are learning a bit about project management, maybe they're learning a bit about how to code or how vendors work.
More and more we are hearing about attorneys learning to code in different languages, so they have a better understanding of how that works. Understanding how vendors work, how startups work in the legal tech space. That's the top of the letter, and the deep part, the extension of the letter T is the practice area they're in, litigation, automotive practice or any else which they know almost as an expert. We are really talking about a well rounded attorney.
What books or other resources can you recommend to people to read and start learning about the future of law?
Some of the best books out there about legal technology and what impact its' going to have are by Richard Susskind, most are aware of him, but if you haven't seen or heard this gentleman from Scotland, he is on tour frequently, he talks about amazing things which should be happening in the legal industry.
He has a plethora of works out there. I spend a lot of time on YouTube in my off hours, looking at what people are thinking, what they're talking about in many different industries, clearly within the legal tech industry as well, so that's a great resource. Twitter has a plethora of great discussions that are happening as well.
Shameless plug, you can always check out my blog at https://JoeTechnologist.com, there's always one or two hopefully decent ideas there that could be something worthwhile.
Before you go...would you like to become a Kleros Juror?
You can always sign up to become a juror adding your email to a mailing list. Use of our juror platform is fully decentralized of course but this lets us get in touch to notify of any pilots or real Dapp's ready for you to arbitrate on.

Join Kleros!
Join the community chat on Telegram.
Visit our website.
Follow us on Twitter.
Join our Slack for developer conversations.
Contribute on Github.