First of all, a very Happy New Year to you all!
We're proud to have such a high quality community supporting the Kleros team and we hope to continue the good work into 2019 and beyond!
2018 has been quite the ride for all those aboard the crypto yacht. (Clearly, we're all on yachts). From euphoric highs circa January to euphoric lows right about now. It doesn't really matter what the price is, we've been pushing through regardless.
A year ago we were still in our infancy as a project. No Dapps, no token sale and only some beautiful articles detailing our plight to go by. Fast forward till today, and the progress is evident.
A burgeoning and highly skilled team, a succesful Dapp on mainnet, Thomson Reuters incubation and a strong reputation as a high quality project.
For a comprehensive look back at all we did in 2018, these three community update posts will fill you in: one, two and three.
A Sneak Peak at 2019
Kleros has been growing rapidly as a dispute resolution protocol, and 2019 will be the year in which multiple Dapps hit mainnet. These will provide truly decentralized mechanisms to create Token Curated Lists, arbitration backed Escrow and version 2.0 of our protocol, aptly named Athena.
Token Curated List Dapp
Below you can see an up-to-date draft of our Token Curated List Dapp. It will start as a way to organize crypto tokens in a decentralized way. But it can fulfill many other functions such as moderating content in social media, e-commerce and fighting content plagiarism.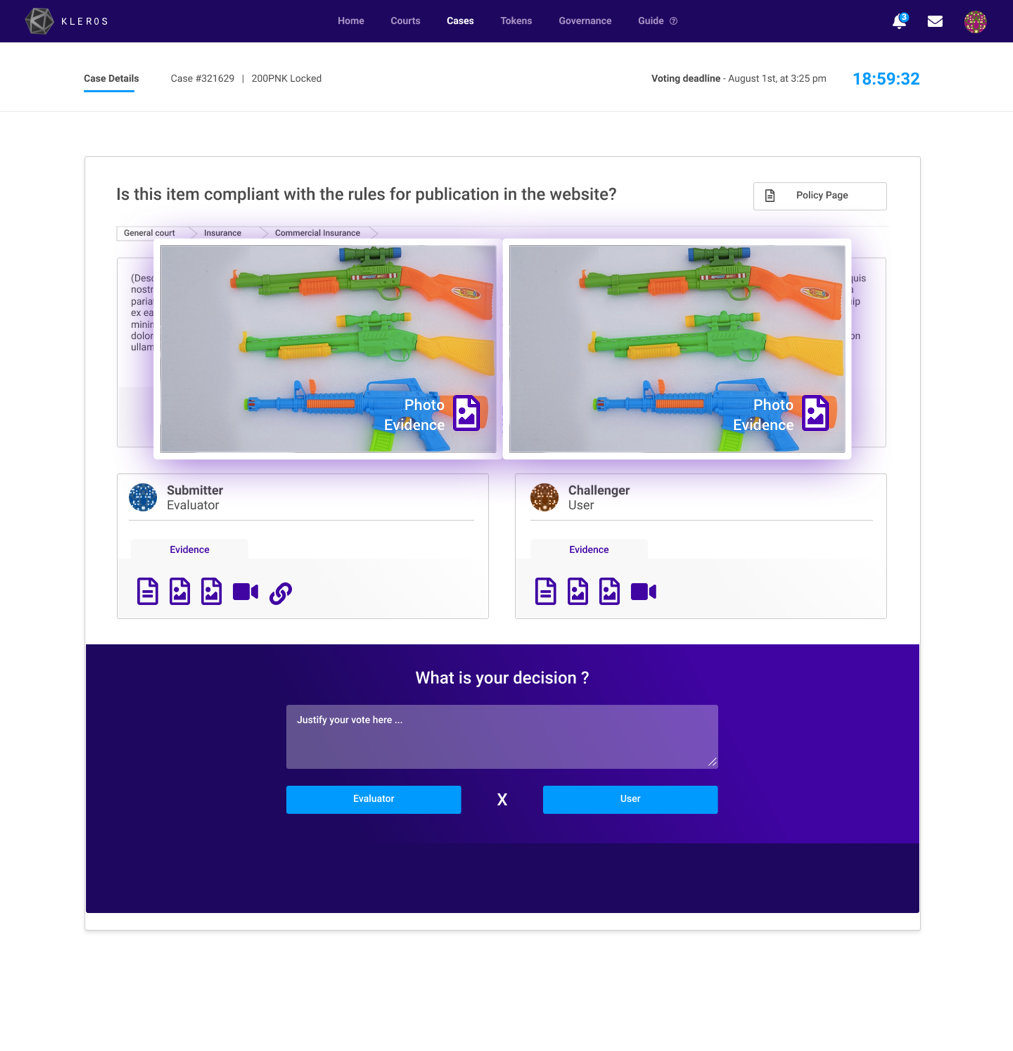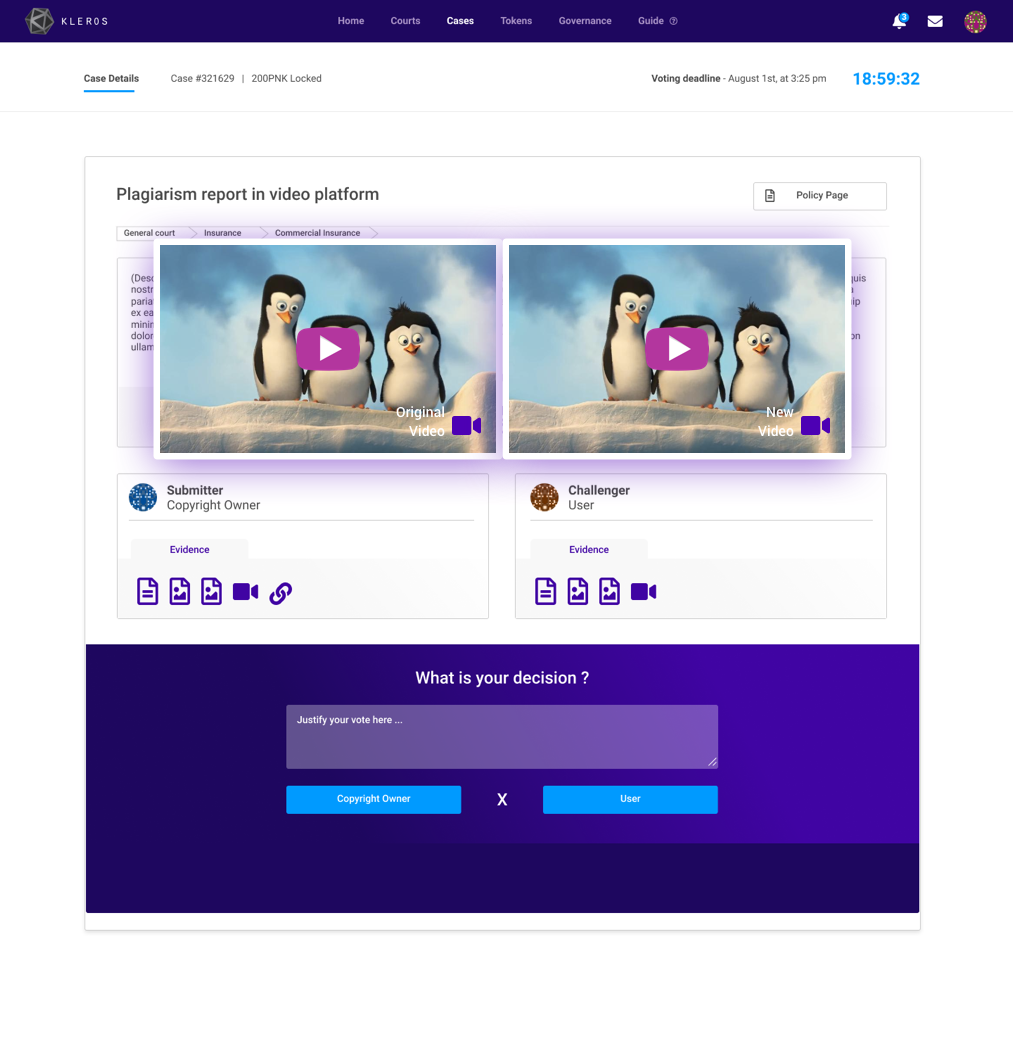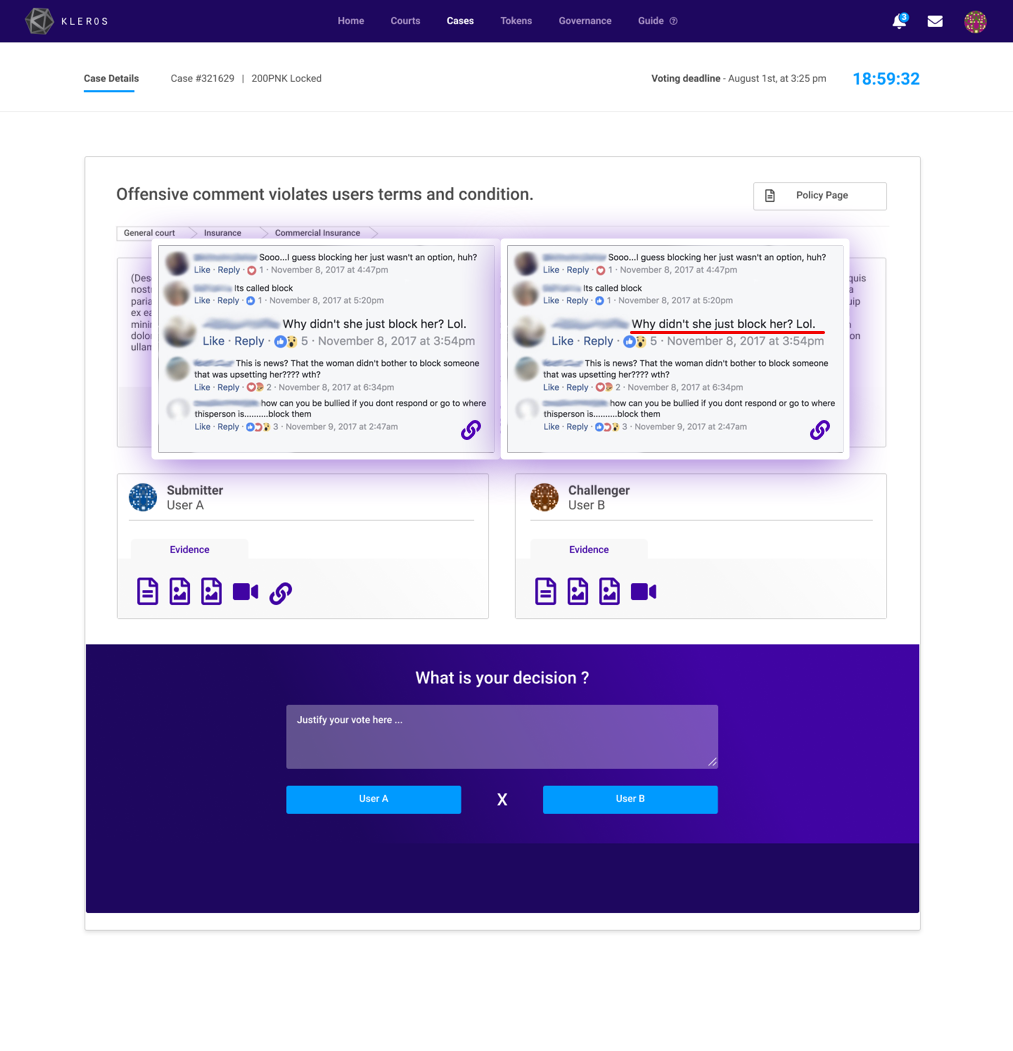 Escrow
Not content with just one Dapp, we'll very soon release our Escrow platform allowing users to both buy and sell goods, services or crypto transactions backed with full decentralized dispute resolution.
Athena - Kleros Version 2.0
The Kleros Juror front has served us well taking care of disputes in our Doges on Trial Dapp. It's time to upgrade and expand the front and we have recent UX drafts below to show you.
And If That Wasn't Enough...
We'll also have a brand new website, more live integrations with partners and a whole host of events to both present at and attend with the Ethereum community.
Look out for in-depth articles on all the above in the next few weeks and months.
All the best for 2019!

Join Kleros!
Join the community chat on Telegram.
Visit our website.
Follow us on Twitter.
Join our Slack for developer conversations.
Contribute on Github.