Kleros and Colibra Partnership - Trust as a Service for Decentralized Insurance
Kleros is delighted to announce a partnership with Colibra, the world's first democratic insurance company...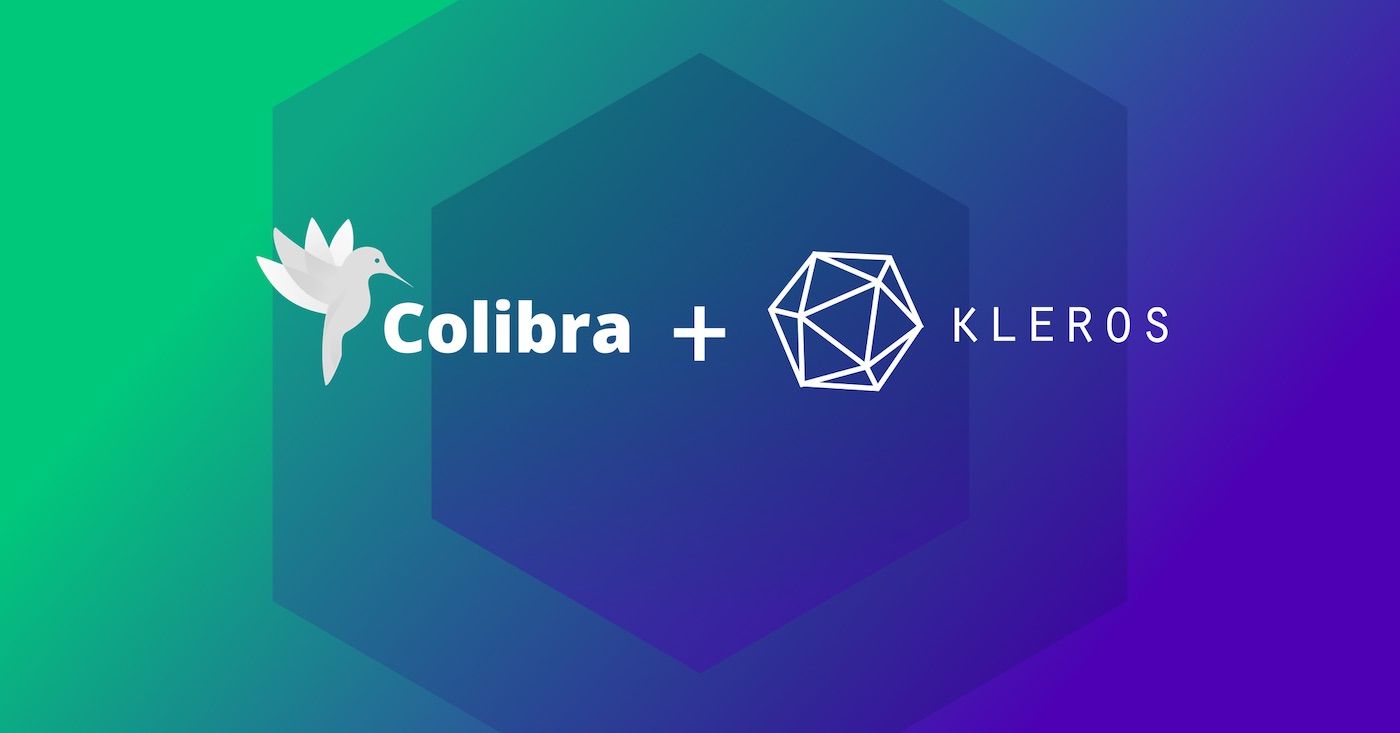 Kleros is delighted to announce a partnership with Colibra, the world's first democratic insurance company...
Traditionally, a certain level of distrust has existed in the insurance market over clarity in terms and conditions, small print and final payout. Customers demand more clarity about how their claims are dealt with and more efficient rulings on any disputes.
That's where Colibra and Kleros come in.

Problems with Traditional Insurance
Insurance is a complicated and vast industry which is hugely centralized and owned by a select few actors. Complaints exist surrounding companies refusing to pay out on claims and delays, leaving customers frustrated and often out of pocket.
Many small claims are never brought due to the burdens of going through a long dispute with the centralized insurer. The ability to make legitimate claims no matter the size is a given right to all customers paying for these insurance services.
How Does Colibra Look to Solve This Problem?
Colibra is building a democratic claim handling process through crowdsourcing on the blockchain. In this platform, claims are handled by a certified and independent community of Operators and Jurors. Colibra applies game theory for making claim decisions in a transparent and autonomous way.
To get insured or submit a claim, clients use Colibra's mobile app. All necessary documents are submitted and digitized. The claim handling is then crowdsourced on Colibra's platform where independent users verify the validity of all documents.
Blockchain creates a fully autonomous process. When the jury decides that a claim is eligible for payment, a smart contract automatically triggers the transaction from Colibra's reserve into the policyholder's wallet.
Colibra can't reject or delay claim payments like traditional insurers because the claim handling process is outsourced to independent jurors on the blockchain.
Kleros' Role in Democratizing Insurance
Kleros will offer its decentralized arbitration service for all claims in Colibra' system. Insurance based disputes are a key use case for Kleros, because of the size of the insurance market and the need for lower costs and more transparency.
We are extremely excited about this partnership, our contribution to the transformation of this venerable industry. We are happy to provide a technology that will enable Colibra to deal with potential disputes in a safe and efficient manner.
We look forward to a bright future with Colibra decentralizing insurance and Kleros bringing trust to their platform.
Join Kleros!
Join the community chat on Telegram.
Visit our website.
Follow us on Twitter.
Join our Slack for developer conversations.
Contribute on Github.