Handing over the Reigns - Kleros Governance Moves to Snapshot
On the 9th of December 2020, Kleros protocol has been fully decentralized with control over all smart contract changes handed over to the Kleros Governor.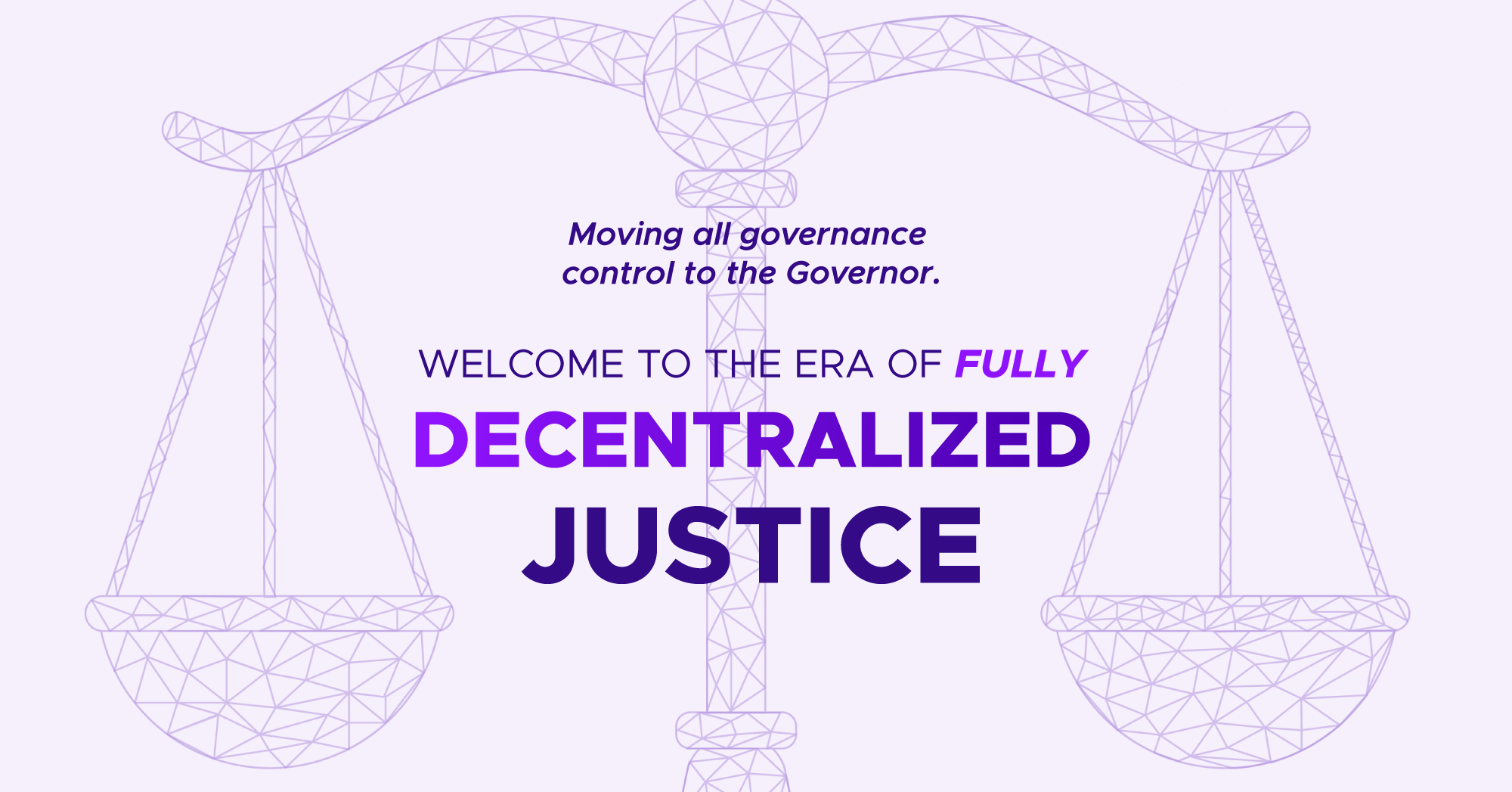 On the 9th of December 2020, Kleros protocol has been fully decentralized with control over all smart contract changes handed over to the Kleros Governor.
Any changes made to core contracts powering the Kleros ecosystem will need to be voted on and executed via community vote using PNK. This is a huge moment in the development of Kleros creating a fully autonomous platform under the full control of community members and PNK holders.  
Until now, Kleros had been using Aragon Governance to vote on proposals made to change parameters or functions within the Kleros protocol and dapp suite. The results of those would be 'trusted' with the Cooperative to implement.
With the implementation of the Governor, all proposal votes will be automatically executed by the governor smart contract.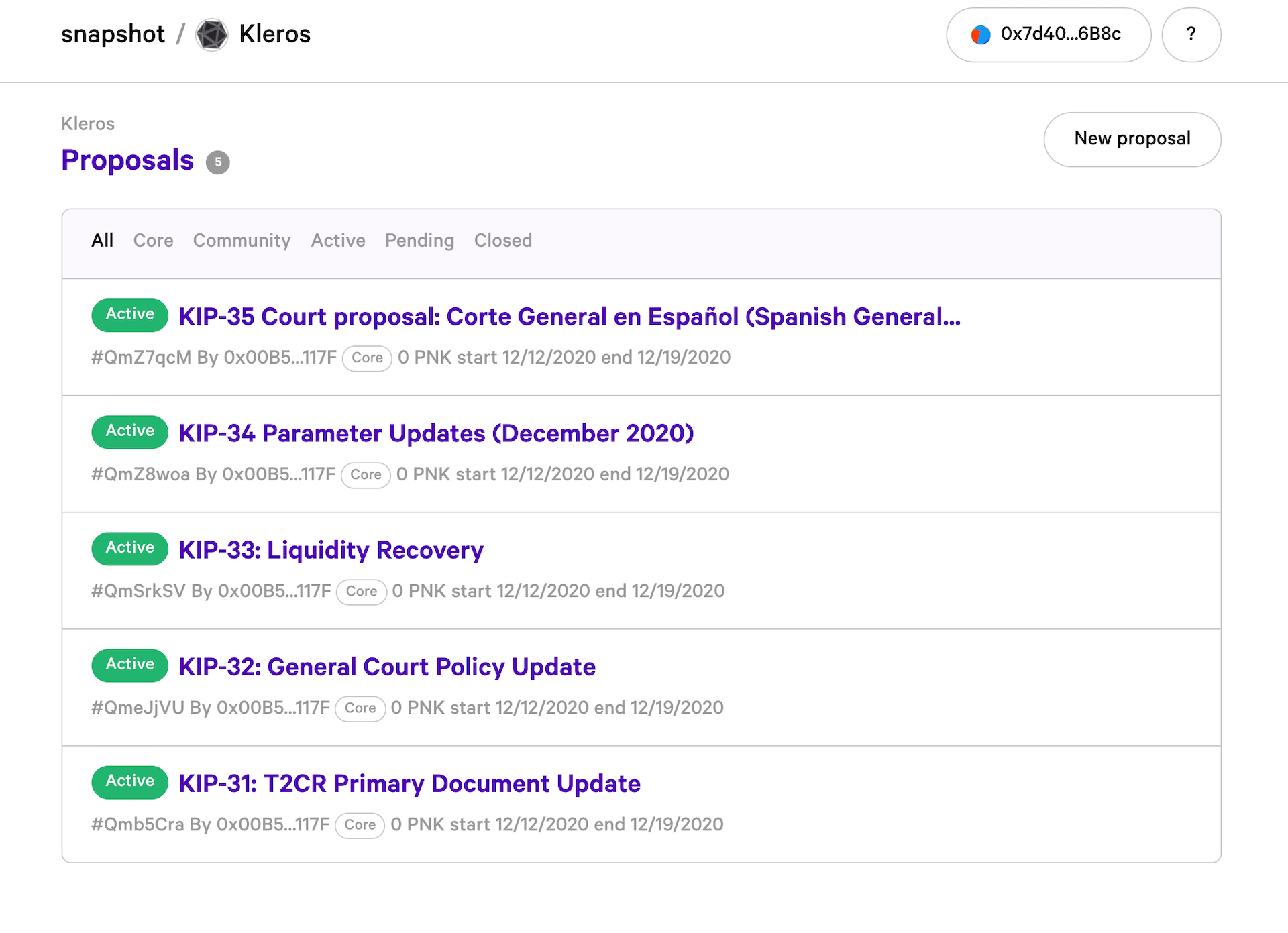 What is Snapshot?
Snapshot allows for off-chain vote signaling and uses no gas fee. Due to this mechanism it allows for greater community participation in governance votes even at times of high gas fees on Ethereum.
Anyone can participate by creating proposals and voting for them. You are able to select start and stop times, as well as a block height which will be used to gather on-chain data for the front end (e.g. how much PNK you held at a given block).
What does this mean for me?
Mostly, nothing will change other than visiting the Snapshot governance page rather than the old Aragon page.
Note: If your PNK is held on a smart contract wallet like a multisig, you will need to delegate the voting power to another address in order to vote using Snapshot.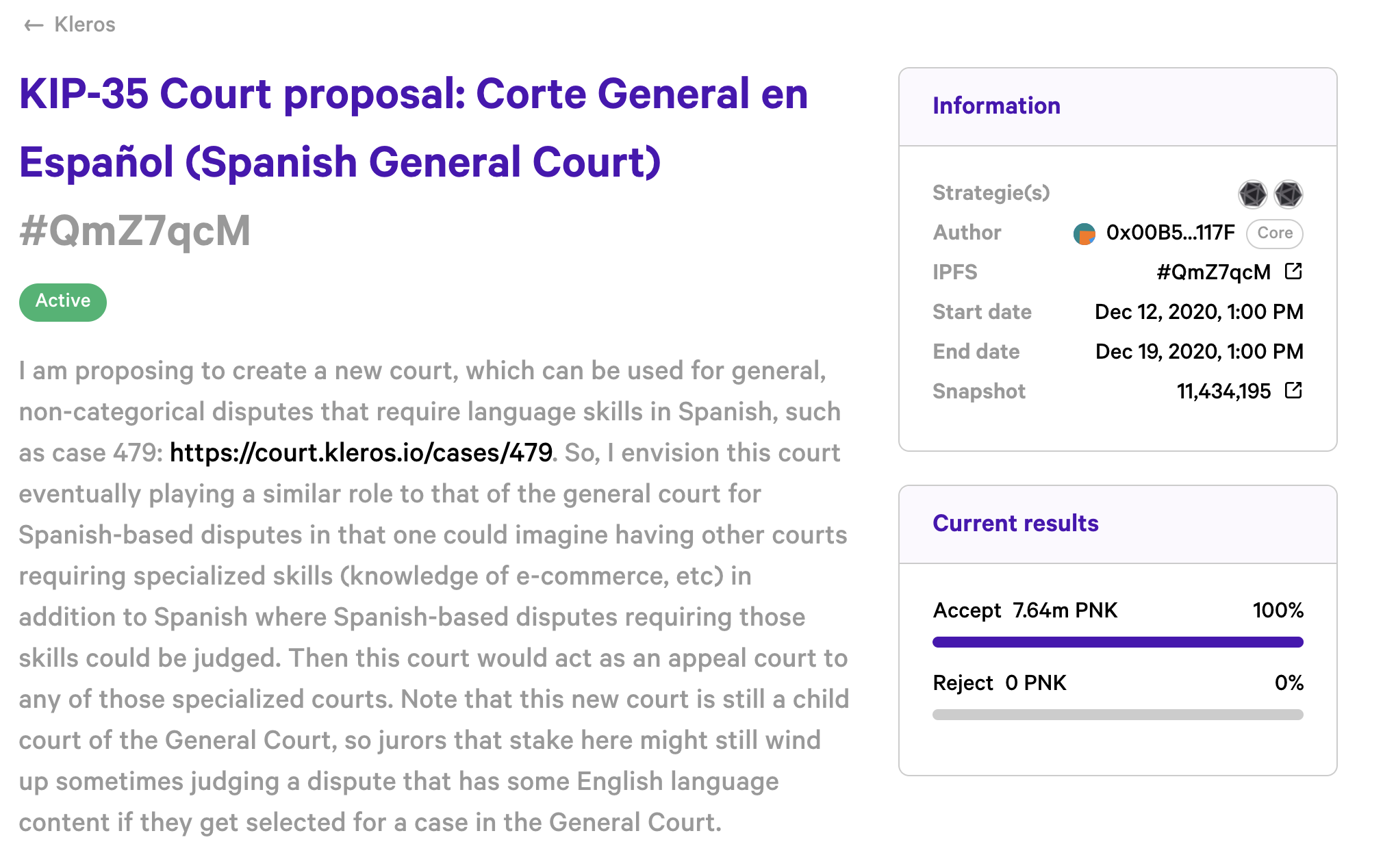 If you are using Metamask, Ledger or similar you can interact directly with the voting proposal as normal.
Overall, utilizing Snapshot governance over on-chain yields a number of benefits not least, the zero gas fee transaction cost.

How Does The Governor Process Work?
TL;DR
Create a forum post in the Vote category with the outlined proposal.
It's then put to vote on Snapshot.
Users can then vote.
Anyone can then submit the list of calls corresponding to what was voted in the previous period.
If only one list is submitted, it will be executed. If more than one list is added,  a dispute is created and jurors decide which list is implemented as to what was voted by the governance.

For a full explainer into the process, see this post.
Head on over to governor.kleros.io where the list of projects using the platform can be found.
The Governor is completely open allowing for any project to plug in and benefit from Kleros dispute resolution in their own internal governance decisions.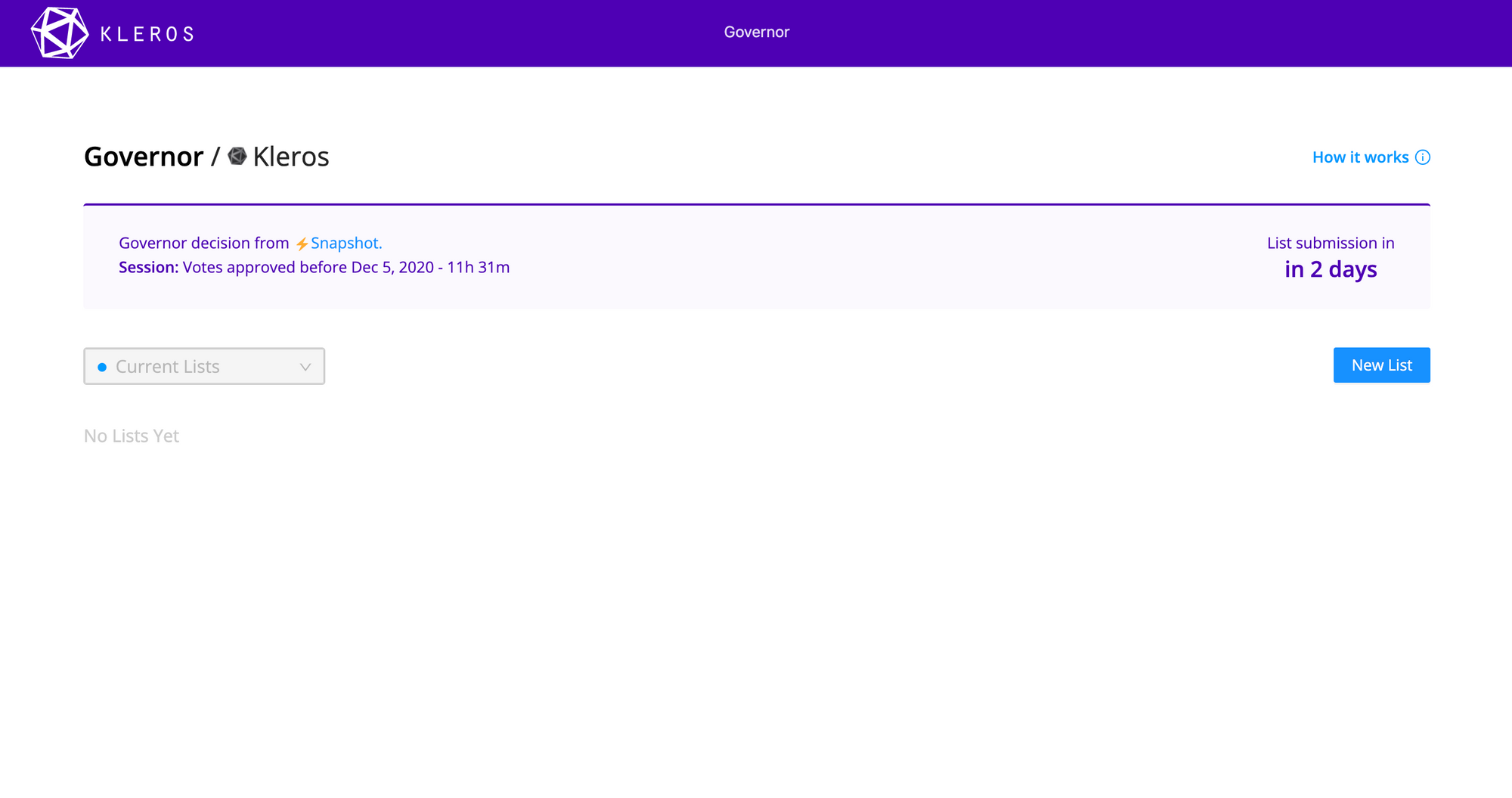 Kleros - Evolved and Fully Autonomous
This is a truly momentous moment for the Cooperative. After just over three years of existence, Kleros Protocol is now fully in the hands of its community and token holders.

Welcome to the era of fully decentralized Justice.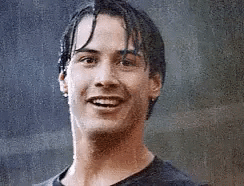 Where Can I Find Out More?
Join the community chat on Telegram.
Visit our website.
Follow us on Twitter.
Join our Slack for developer conversations.
Contribute on Github.
Download our Book